Foto:
no Wings for Wheels arhīva
Evelyn Apinis

We had a dream to create journal for people with physical disabilities. In Latvia it is someting new and unexperienced. As the result the magazine "Wings for Wheels" has been launched.



Enjoy reading our Magazine!
There is a time to work, and a time to relax. It's time to look back at the work done and give thanks to God for the strength, wisdom, and energy given to us.

Wings for Wheels is a ministry that was started by YWAM Riga in 2007 (now officially registered as NGO Wings for Wheels) with the goal of reaching out to the disabled, to give them a chance to hear the Gospel and attain eternal life. The Sparni Riteniem Magazine is one of the means for reaching the goal. Now part of the team is involved in creating the journal "Wings for Wheels".
It contains different rubrics where everyone can find something useful for themselves: latest news, inspiring stories, travel descriptions, interesting food recipes, useful ideas for your health, legislative news etc.
Let everyone of us have enough time to contemplate our lives, take some rest and renew our strength to get ready for the new goals God puts in our hearts.
Read, share and inspire others, too.
Editor of the Sparni Riteniem Magazine
Santa Survila
Norway on Four Wheels
How it is to be disabled and what kind of rights you have.
Hildegunn Grønvold Rossland shares her experience.
Norway is a country where you can experience all four seasons. There are different challenges with them all, and as a person with a disability you will feel them as challenges that you have to overcome in your own way and at your own time.
Let's take a look at some of these challenges, starting with winter. It is blowing cold air around your face and your hand is starting to lose its feelings. Small ice crystal is pouring down from heaven and starting to change everything around you. In a short time all the marking that you had is now covered, but what is so good is that an assistant is a right you have by law. So to make it easier you can use assistant to do the shopping for or with you, and that way you have a spare kit of arms and legs. An assistant is meant to be your arms and legs and you are the one who decides how the hours are spent, and the obligation of every county is to grant you the hours according to what you need. But nothing comes easy, and sometimes you have to fight for your rights. You have to prove your needs, and then also know that you are the leader for your assistant and also listen to their point of view and needs. A happier day gives a happy assistant, and a happy assistant does a better job.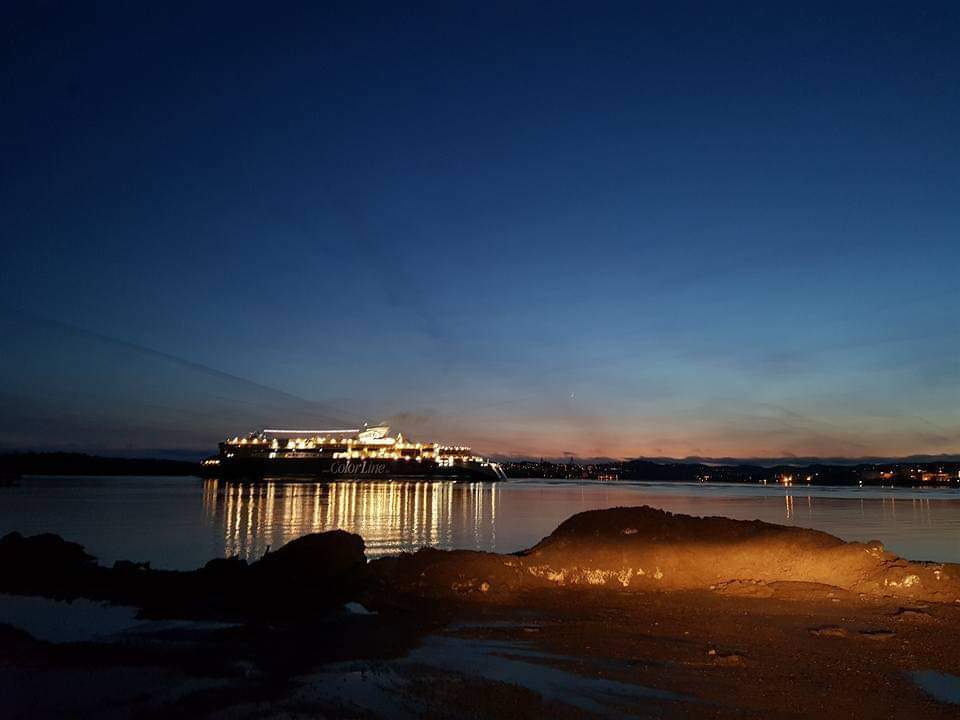 In Norway we have a system that tray to provide the best tools for you to be able to go to school, or work. Like wheelchair, scooter, outdoor el. Wheelchair and also a lot of different tools to keep sports and recreational activities. I do even have a car, but I do not drive myself any more.
There is also a system that provides taxis in smaller towns for a low fare, and in, bigger cities, they have buses that are free and accessible for wheelchairs and for blind people. And when the spring and summer comes, then it is like all the people start to enjoy nature, and for people with disability even there they are trying to make accessible fishing places. There is even a map on trails that is accessible for wheelchair and a book that tells about all the tourist attractions that also can be seen and enjoyed by people having a disability. You will find different marketing on wilderness, fjord, deep sea fishing, Mountain tracks and trip from cabin to cabin being pulled by dogs on special sled in summer and spring and in winter time; you just enjoy the beautiful scenery around you.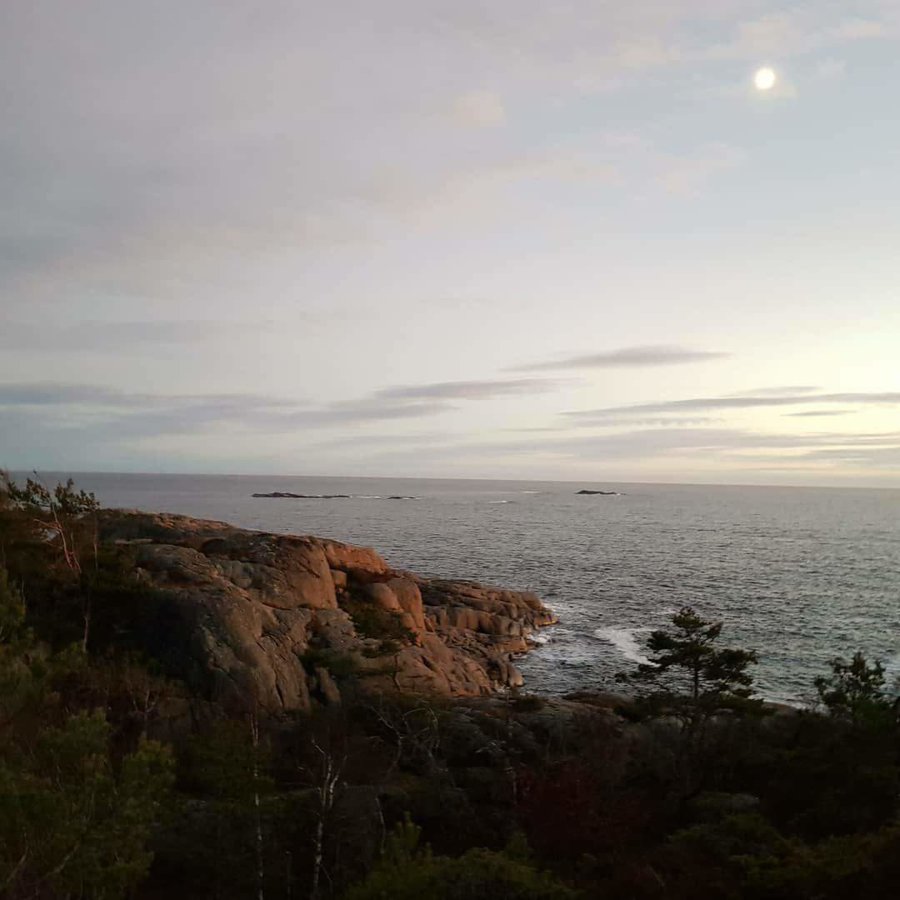 We even have a law now that makes all new buildings accessible for wheelchair and for blind. Also ordinary house need to be accessible now.
But there are still a lot of things that we should fight for, because if no one fights for their rights, the law does not work. Then society will not change, so we all need to stand up for our right to live just the way as everybody else does.
Janis Jegers complements Hildegunn with a couple of observations.
"Environmental accessibility in Norway is quite high. Even many small shops, which are quite common there, do not have thresholds, so they can be accessed by wheelchairs. There are various adaptations that allow you to enjoy outdoor life to the fullest. Road surfaces, even in cobblestone areas, are such that even wheelchair users can move independently without problems. It should be noted that the sidewalks, however, are pretty narrow. Access to the sea is also possible, as access to bathing areas is a must in Norway."


The light that remains
Year 2019 that is almost at the end has been rich in impressions, new opportunities and good works, and as a conclusive special event we can add the festive afternoon organised by the association "Wings for Wheels" on December 9 at the restaurant "Klīversala". The kind response of the management of the National Library and the restaurant, as well as of the sponsors, we could provide a few lovely hours in a special atmosphere for the invited people with disabilities and for their relatives. People who knew each other were happy to meet again, and it was possible to gain new acquaintances during the evening.
We are thankful to all musicians from the band "Riverfall" and Māris Vītols, the pastor of Jaunjelgava Baptist Church, for making sure that the invited guests receive not only food for the body, but o food for the soul and spirit. As we walk through the darkest time of the year longing for the light, we were invited to pay attention to Jesus Christ who is the true and eternal Light.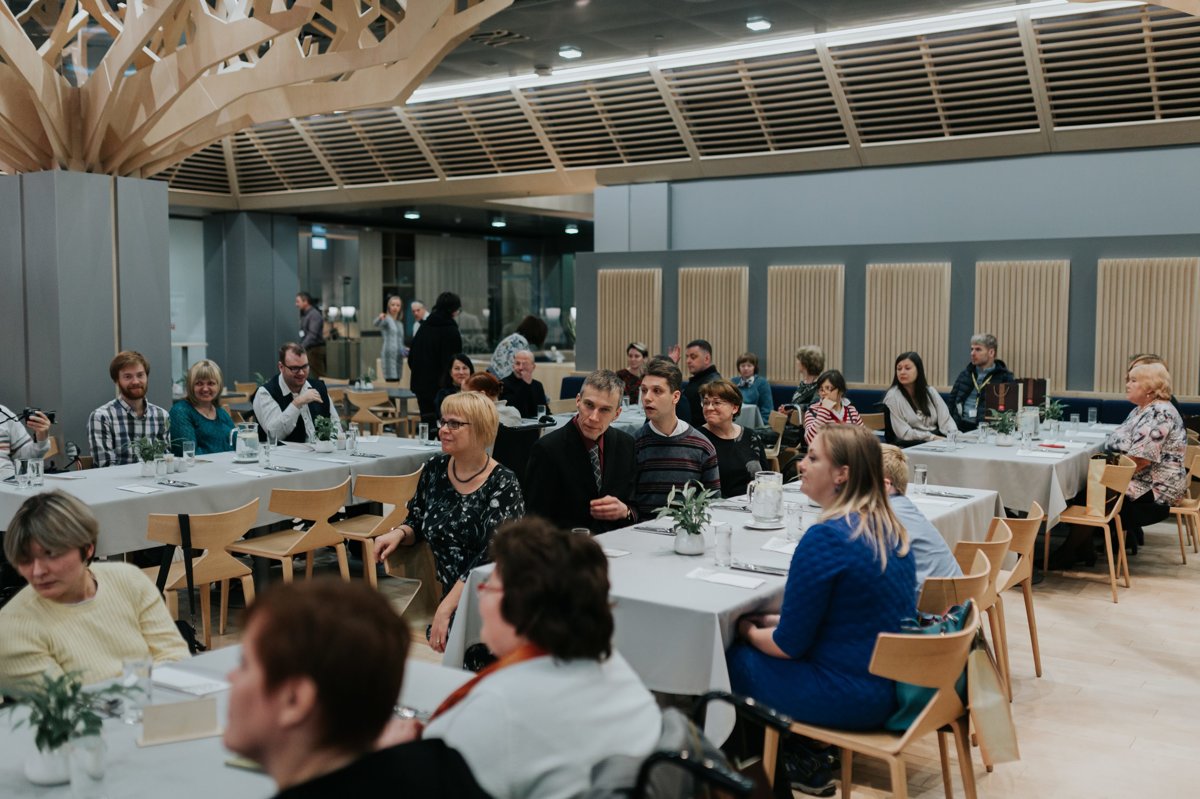 He is the one we need so that we would not remain in the darkness and would not spread the darkness to the people around us. When we are in Jesus Christ, we walk in the light; He is the light in us that drives back the darkness. We have a hope that people for whom this evening was organised will not forget this message when they return to their everyday life and circumstances that may be difficult and depressing.
Thank you to the bakery "Lāči" for the gifted treats and to "Mārtiņa beķereja" for the delicious pretzels. Thank you also to our volunteers who helped to bring the people to the venue, set up the sound equipment, take photographs, etc. Together we can all feel satisfied for the job well done because these events are one of the ways for us to say that God is good and cares for each person.
You can view the photo gallery of the event here: https://photos.app.goo.gl/wP4MD2LHChQYTKCM6
Foto: Ansis Vegners



Challenge XII, 2019
What can I give of myself to others? How do I serve God and participate in society in the identity that I have? Those were some of the challenges the 16 participants and 30 team members and assistants posed to each other at the 12th annual Challenge camp that took place from 23 to 30 July in Spare, Latvia.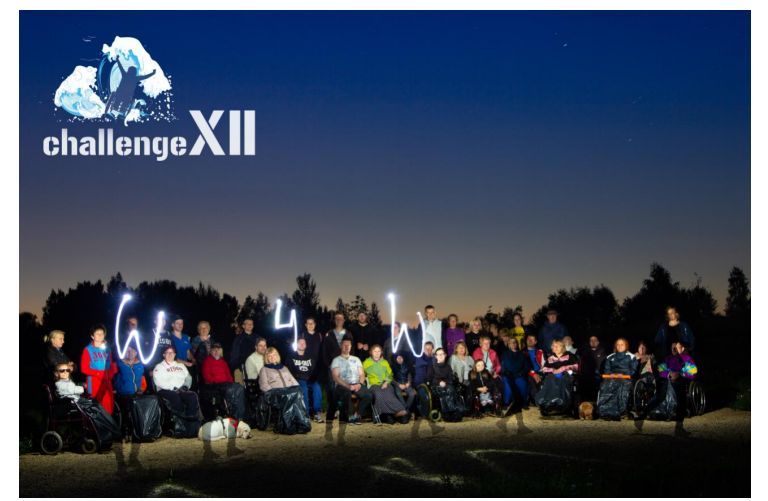 The camp was held together by known and loved activities like morning worship and exercises, workshops and lectures, sports games, a concert and a bonfire. The lectures explored relevant and intriguing topics. Are people with disabilities welcomed in both individual churches and the Church as the worldwide Body of Christ? How can I follow Christ in my everyday life as a wheelchair user? How to make room in my life for life-giving conversations with God? And how to serve God faithfully with the personality type He has given me, be it extrovert or introvert? Regular small group meetings made space for discussing eternal questions and sharing our stories with each other. During free time, participants had the chance to visit a physiotherapist, go on a couching session or consultation over the opportunities in the Latvian social welfare system.
The participants encouraged each other by sharing about their hobbies and achievements. During the sports games, participants that are among Latvia's best wheelchair athletes instructed us in shot put, discus and javelin throw techniques. Some hidden talents came to daylight while preparing sketches based on Bible stories. Encouragement and teamwork became crucial also in the extreme night, when we literally met the dark and unknown. At 11PM one night, we set out to find different colored pearls on the ground. In addition, we were to protect ourselves from a "wolf". The biggest goal became staying as close and unified as possible, as every team had only one flashlight. For one team, this became exceptionally important when one of the members fell out of her wheelchair. But thanks to good and caring teamwork, this episode became a parable of how the Church of God is there to help each other out. Everyone made it safely to the group picture taken around 3AM, with the east sky slowly lighting up behind us.
A message that kept ringing through lectures and testimonies was that everyone needs others, and everyone has something to give to others. For this week, borders between people with different abilities disappeared and everyone was seen first and foremost as a personality. For the camp to be successful and enjoyable, everyone's input was equally important. Several first time participants said that the camp surpassed their expectations, and those who have participated before testified that what they experience at the camp makes them want to come back again and again. One participant told that at this camp, God's love, joy and peace filled his heart in a way he'd never experienced before, and decided to give his life wholly to Christ. We rejoice together with him, as well as with all the others who had some new seeds planted in their hearts. May these good seeds grow into fruitful trees in our lives, and may the influence of this week keep spreading like circles on water from every participant's, team member's and assistant's lives.
Thank you for your generous support in both prayers and finances for making this life-changing week possible!
Here is the link to camp photos slideshow:
Here is the link for video:


PASTOR TIMOTHY LEE'S TESTIMONY
Life is tough but God is still good. Life changed dramatically in May 2010 when I fell off my mountain bike in the Redwood Forest near our home in Rotorua. I felt God's peace lying on the bush floor though aware I couldn't move. They operated at Rotorua Hospital, concerned for my life.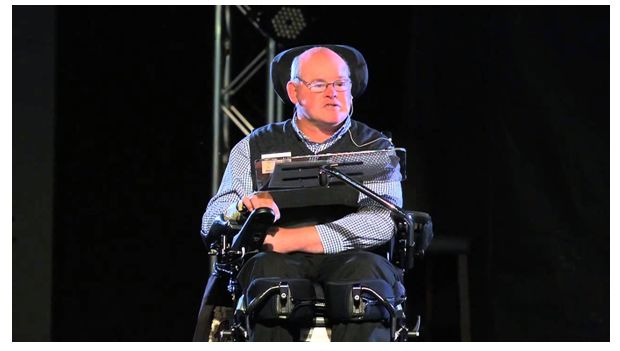 I was not a pretty sight; nose broken, socket beneath one eye sunken into the sinus cavity, jaw dislocated, head scalped, brain fluid leaking out my nose, a few vertebrae cracked, and my spinal cord impaired. If I did survive they told my family, I could be on a ventilator for the rest of my life...
Full version of the article you can find in The Encourager Magazine No. 136 on website elevatecdt.org.nz
Pancakes
Six-year-old Dan decided one Saturday morning to fix his parents pancakes. He found a big bowl and spoon, pulled a chair to the counter, opened the cupboard and pulled out the heavy flour canister, spilling it on the floor.
He scooped some of the flour into the bowl with his hands, mixed in most of a cup of milk and added some sugar, leaving a floury trail on the floor which by now had a few tracks left by his kitten.
Dan was covered with flour and getting frustrated. He wanted this to be something very good for Mom and Dad, but it was getting very bad.
He didn't know what to do next, whether to put it all into the oven or on the stove, and he didn't know how the stove worked! Suddenly, he saw his kitten licking from the bowl of mix and reached to push her away, knocking the egg carton to the floor. Frantically, he tried to clean up this monumental mess but slipped on the eggs, getting his pajamas white and sticky.
Just then he saw Dad standing at the door...
For full version of the story go to http://varietyreading.carlsguides.com/christian-stories/pancakes.php
Widening borders
In the Sunday morning, on January 13, there was a lively movement in the Agenskalns Baptist Church, indicating that the service would be different. Not for the first time, to be true, because two Disability Awareness Sunday services already had taken place in this Church. Yet there were even more people in wheelchairs this Sunday, and a few more benches had to be removed to clear a space for them. Maybe for somebody welcoming the "wheeled guests" took some extra care, but it could be felt that, in this congregation, people are not scared of what's different. God often has to break our established, accustomed and comfortable arrangements so that he can do something extraordinary.

The theme of the service, "Disability without borders", was chosen with intention to talk about the both sides of the "disability medal". Sometimes there is the impression that two totally opposing perceptions of people with disabilities are spreading or spread in society. They are either pitied and considered to be inferior, or made to be admirable heroes and inspirers. In fact, disability in itself is an embarrassing and restrictive factor, and both the will of the disabled individual and the understanding and assistance of fellow people are required to overcome it.
The Pastor, Edgar Mazis, in his sermon, invited us not to judge each other by the outward appearance, but to learn to see the way God sees "looking at the heart" (1 Samuel 16:7). Iveta and Edgars shared their experience of overcoming their daily challenges. Despite of disability and the fact that both of them are wheelchair users, they decided to get married, and they are convinced that, together and with God, all the difficulties are easier to overcome. Ailita Kuka told about how and why was written her autobiographical book, "It's My Flight", and Hildegunn Grønvold Rossland presented her book "Shout It Out" that's just published in English. It was a miracle of God's mercy that, after several really bad days in hospital and fighting between life and death, she had dared to make her way from Norway to Latvia to participate in this particular church service. It is an incentive for each of us to use even the least chance to testify of the works of God, because you never know which chance will be the last one.
Donations were collected at the service for accommodating the church facilities for wheelchair users. We want to believe that other churches also will get "infected" by the good example of Agenskalns Baptist Church. The next Disability Awareness Sunday service is scheduled for June.
The Daily Miracles
We often anticipate something great in life – a great opportunity, a great wonder or a surprising turn. We focus so much on "something sometime" that we risk missing the opportunities and miracles God has hidden like precious pearls in our lives right here and now. In haste and routine, we forget that the greatest miracles are we and the presence of God in our lives.
This was the fourth year when the NGO Wings for Wheels organized a formal event for people with disabilities at the National Library of Latvia (LLN). In spite of snow, ice and other obstacles, almost all of the invited guests had come both from distant regions of Latvia and Riga. Each of guests received a package with goodies from Bakery Lāči and could enjoy the kind service of Restaurant Klīversala employees and delicious dinner. We really felt special!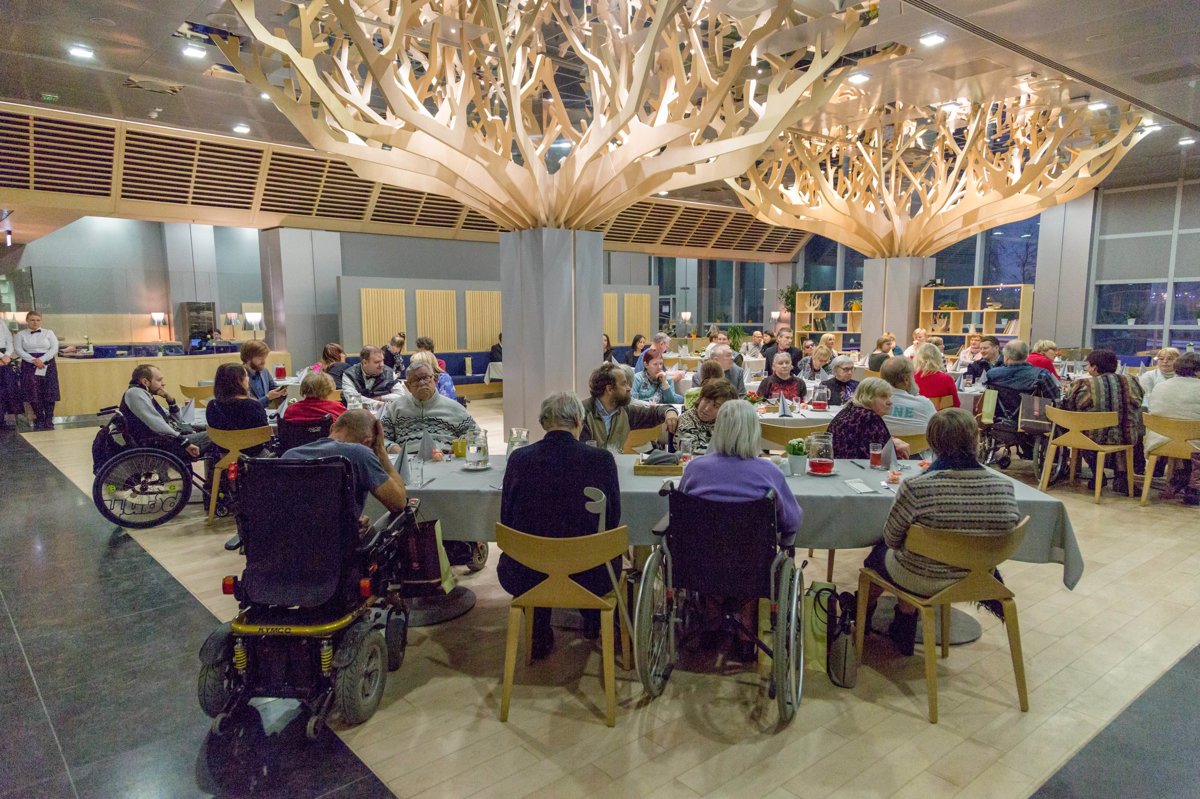 Two string trios of J. Medins Riga First Musical School's students performed with beautiful pieces, and Pastor of Riga Agenskalns Baptist Church, E. Mazis, shared a message about Jesus Christ who is the Truth that makes us free indeed. In the closing part of the event, Hildegunn Grønvold Rossland addressed the audience with inspiring speech. In spite of many serious diagnoses, she keeps fighting and encourages others too to not give up but to enjoy every day God gives.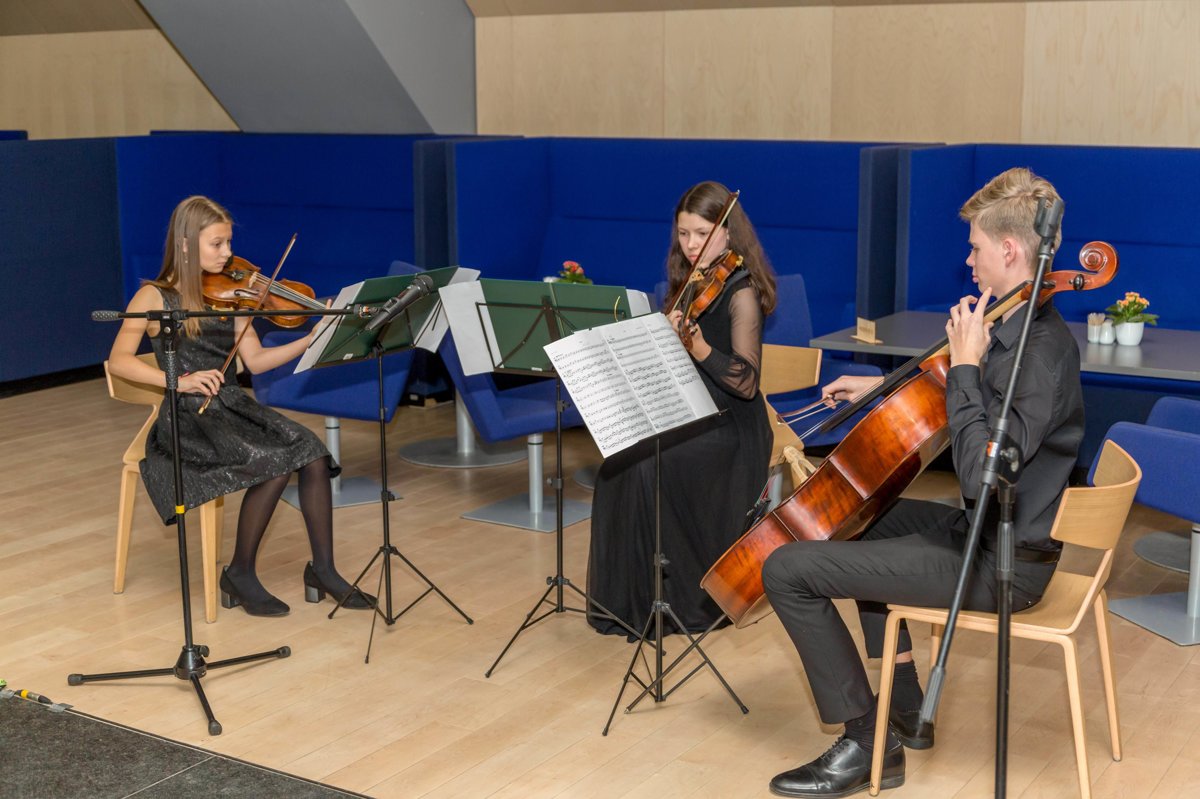 The team of Wings for Wheels is happy about the accomplished work and we wholeheartedly thanks all our assistants, supporters and sponsors, including Amy Chapel Church from the US, whose donation covered the costs of organizing the event. We also thank the NLL for the possibility of using the parking lot for free for the guests of the event.
Photo

The beauty of God's air under our wings
Author: Jordi Torrents
In week from 8 to 13 October Evangelical Europe Alliance (EEA) organized the Hope for Europe conference in Tallinn, Estonia. 370 representatives from 37 countries took part in it under the slogan United in diversity.
The European Disability Network (EDN) coordinated a series of workshops in Tallinn about how the Christian community can and should take into account people with disabilities. One of the main aims was to strengthen bridges and networks and be partners with the same vision of the Kingdom of God.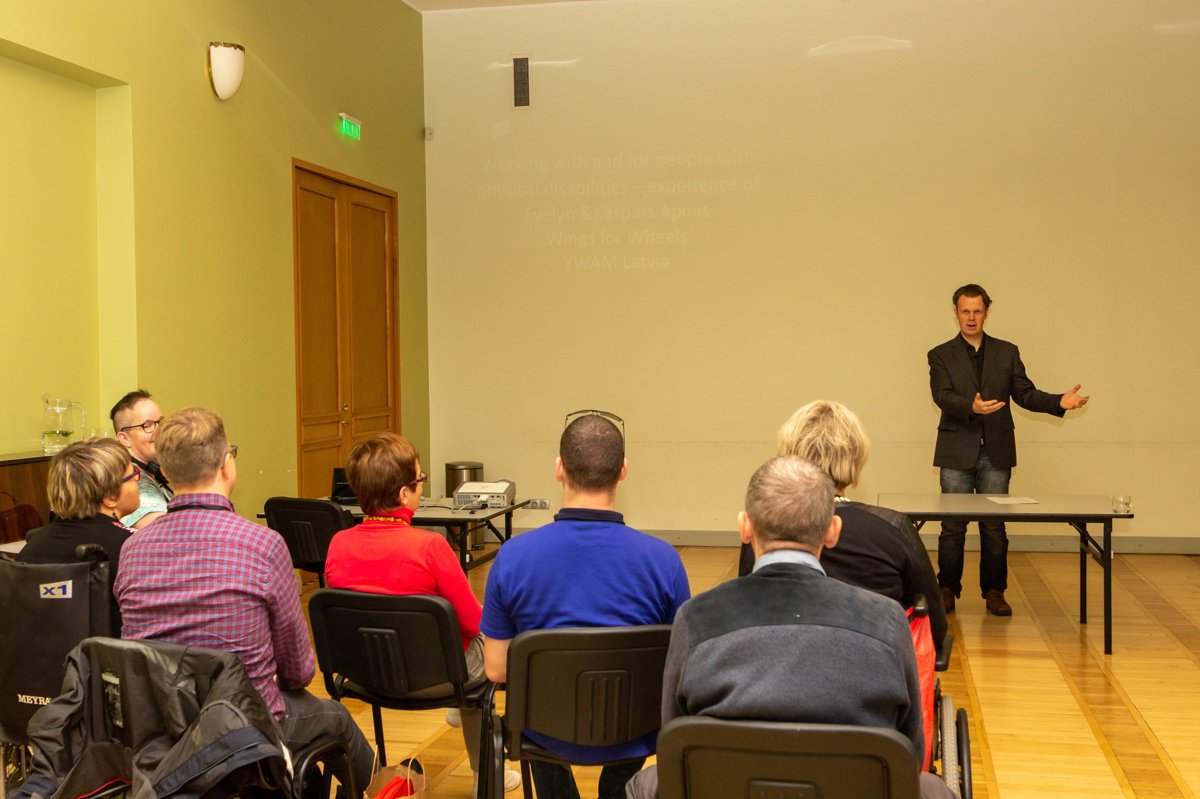 As a complement to the workshops, in Tallinn it was also possible to see the exhibition of paintings Courage to be done by Estonian and Latvian artists, most of them with a disability. They wanted to "show our capabilities" and remind us that there are still people with disabilities "with the stigma of not being able to be independent or even to love".
"If people with disabilities are not part of the churches, we will have a church with a disability. Without these people the church loses the opportunity to count on all the members of the body that reminds us the Bible and loses its abilities and its gifts," (Lydia González, Spain)
Full version of the article you can find here.
Foto: E. Apinis


Challenge XI, 2018
From 30 June to 7 July, the 11th annual Challenge camp took place in Spāre, Latvia. The participants, assistants and the W4W team made up a camp family of nearly 50 people who, during the week, challenged and inspired each other in various fields.
As many of the 12 participants were Christians already before the camp, this year's Challenge became a time when the focus was largely on discipling and personal growth. A smaller number of participants gave room for more reflection and one-on-one conversations during which to challenge and encourage each other to take the next steps in everyone's personal adventure with God. A challenge that was heard several times in different contexts was to think through one's goals and start taking concrete steps in order to reach them.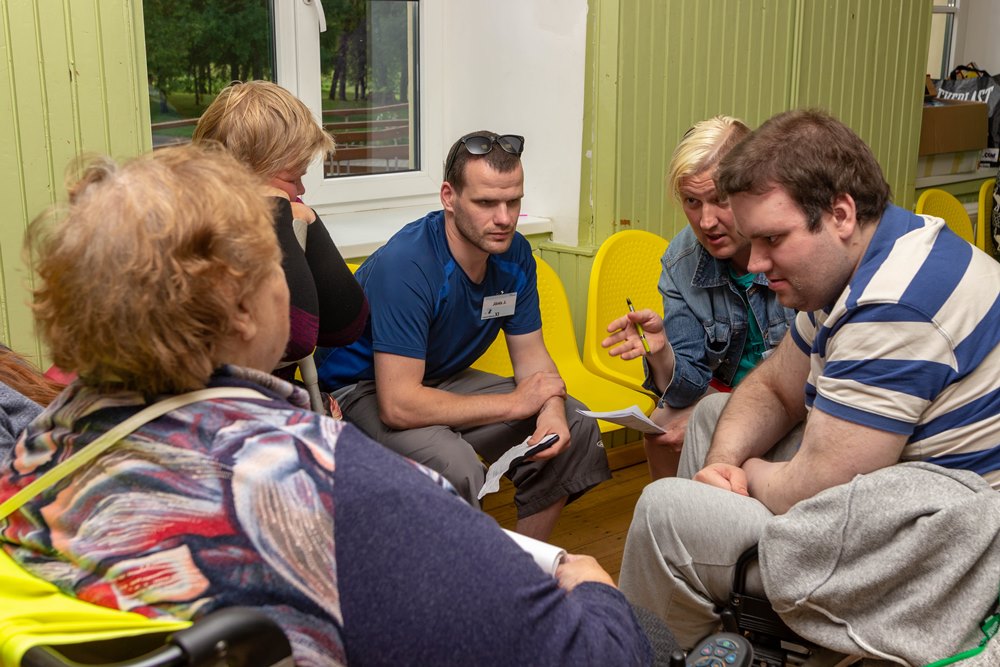 Lectures held every morning challenged us in matters of relationships – to ourselves, to God and to the world around us. Together we discovered topics like the importance of attitude, whether and how disability could become an opportunity and what is the Father heart of God like. For many, the most inspiring lecture was the one on purpose driven life, held by guest speaker Normunds Zariņš. As a new opportunity compared to previous years, we met in small groups to continue exploring the questions discussed in lectures. Another new opportunity, coaching, helped to find the areas in life where change is in our own hands. During an individual session, coach Baiba Baikovska helped everyone find their way in the questions most relevant in their lives.
Another time we learned to find our way was in the compass and map workshop. Other workshops gave good advice and interesting knowledge mainly for our everyday life outside the camp, giving tips on creating a personal style and introducing the insides of a mobile phone. The compass workshop, however, came in handy already during the camp, as the challenge of this year's extreme day was to find a way through the town of Cēsis. Every team had to find their way from one checkpoint to another using a compass, a map and clues given as riddles. Circling nearly the whole town in summer weather was a task that demanded cooperation and ability to support each other both physically and emotionally. All the teams handled the challenge wonderfully, made their way through all the checkpoints and got back to Spāre in time to enjoy fellowship and nice summer weather around the campfire.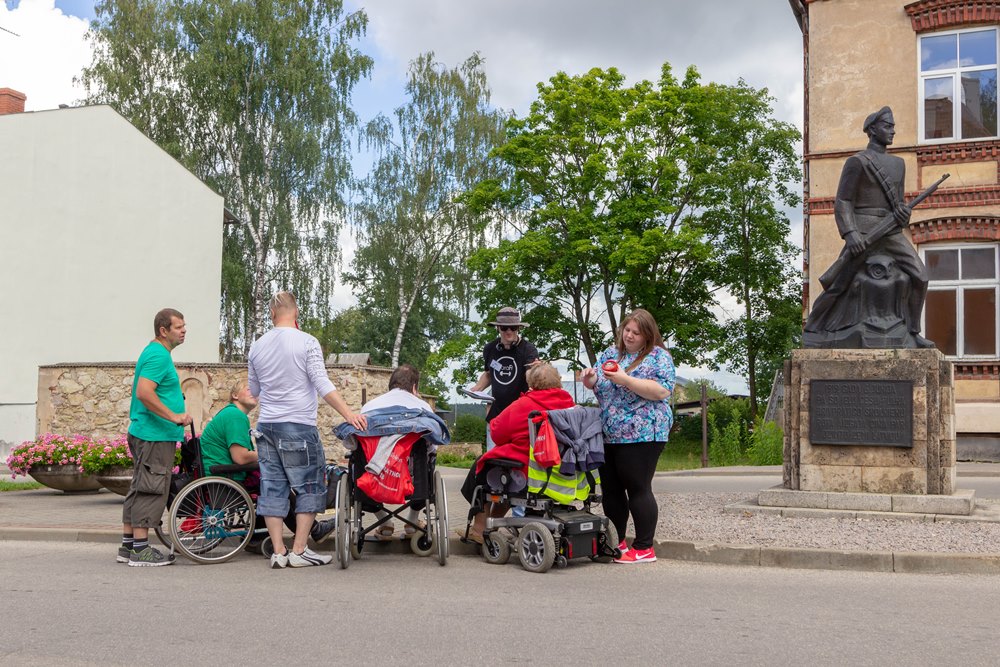 The camp had also other elements known and loved from previous years: waking up together during morning worship and exercises, a concert, sport games demanding teamwork and innovative ideas, plus the chance to consult a physiotherapist and an orthosis and prothesis specialist. The meal times and free time gave plenty of opportunities to get to know new friends and spend time with old ones. The shared stories and dreams give strength and inspiration to work towards fulfilling our own dreams and to live more fully the life God has called each one of us for. It was a great joy to meet participants who had given their lives to Jesus in the last year's camp and see a joy and courage in them that was not there last year.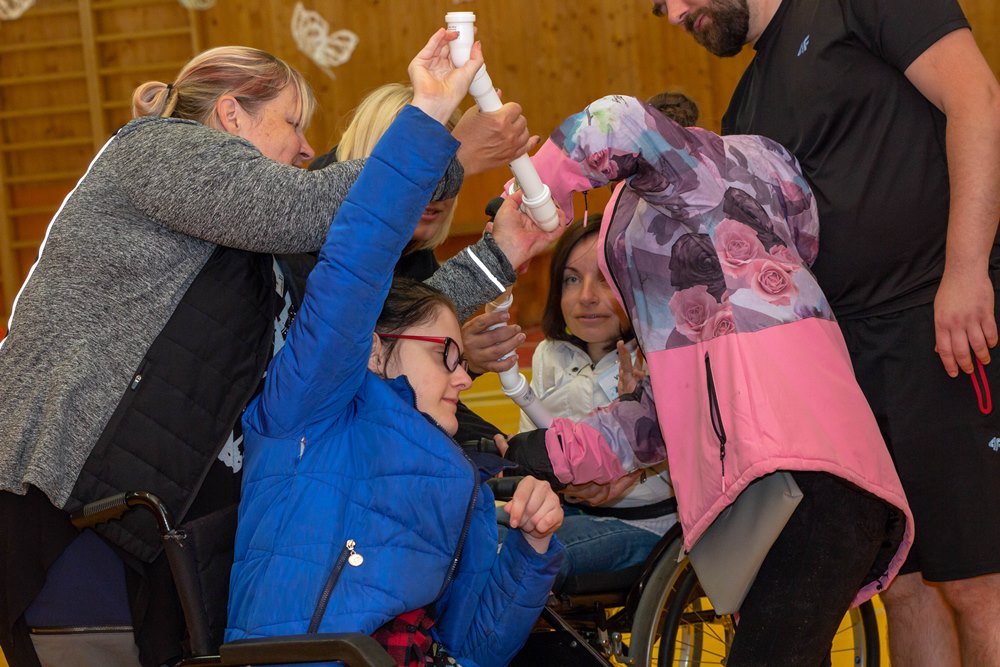 The week spent together held challenges for everyone involved. The assistants had to learn to always consider several people's needs at the same time, the participants needed to communicate their needs clearly and together with the assistants find the best way to meet them. Challenges related to the organisation of the camp don't most often even reach participants or assistants, but surely there were moments when also the W4W team had to make good use of their problem solving skills. But the joy and gratitude that filled us as we started back towards our homes on Saturday morning are well worth those steps outside of our comfort zone. The memories of obstacles overcome together will for a long time give us courage – to take on new challenges, to reach our goals and above all, to trust God's love.

Thank you for making the camp and all this fresh courage possible with your prayers and financial support!
Watch camp video
See more photos
Weekend with Agenskalns Baptist Church
We are glad to tell you that the team of Wings for Wheels has had a dynamic and very fulfilling weekend with Agenskalns Baptist Church. On 9 June, we participated in the Church's Garden Festival. Visitors of the event could not only have a nice time together and enjoy themselves with various delicacies, but also give their financial support to poor people and families by purchasing different goods. W4W team offered for selling books, paintings, and homemade rhubarb buns with garden berries. Part of the revenue earned will go to the improving Agenskalns Baptist Church's accessibility, and the other part will go to the camp Challenge XI.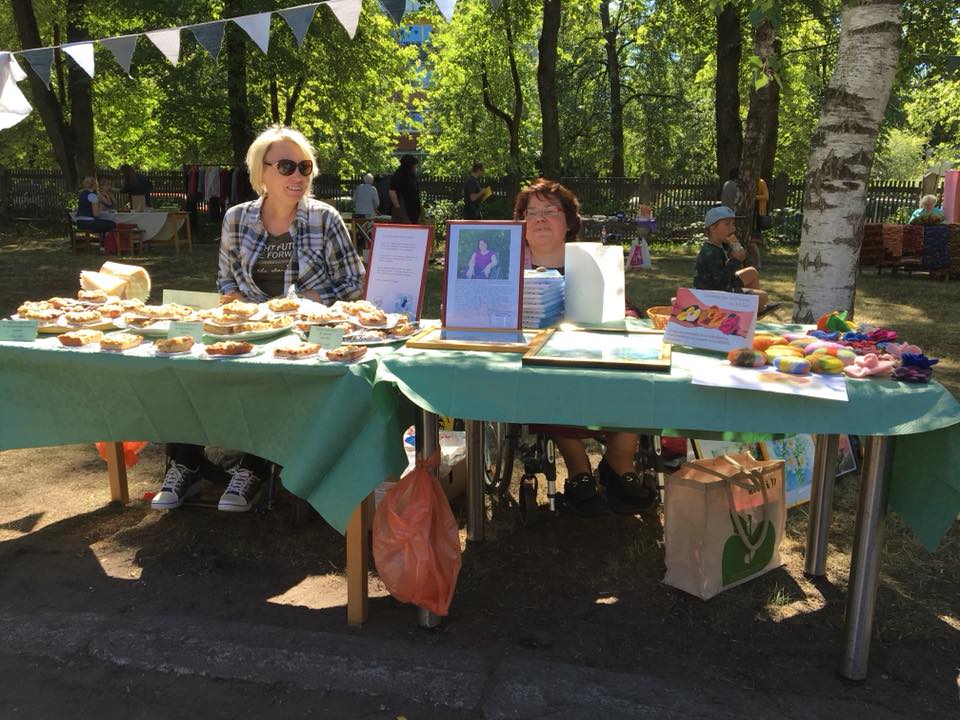 Next day, 10 June, we were part of a special Sunday service "Power in diversity". As the weather was sunny and warm the service was held in the Agenskalns Baptist Church garden. People with disabilities shared their testimonies and encouraged to look always on God, find strength in him and live every day like the only chance and opportunity to give Christ's love to other people. Pastor Edgars Mazis reminded the words of Paul that "our light and transient troubles are achieving for us an everlasting glory whose weight is beyond description". We have to focus more on the condition of our inner – spiritual – self. Contrary to the popular slogan, not in every healthy body dwells a whole spirit. Likewise, in a physically disabled body can dwell a very active and strong spirit. It depends on a man's personal relationship with Jesus Christ.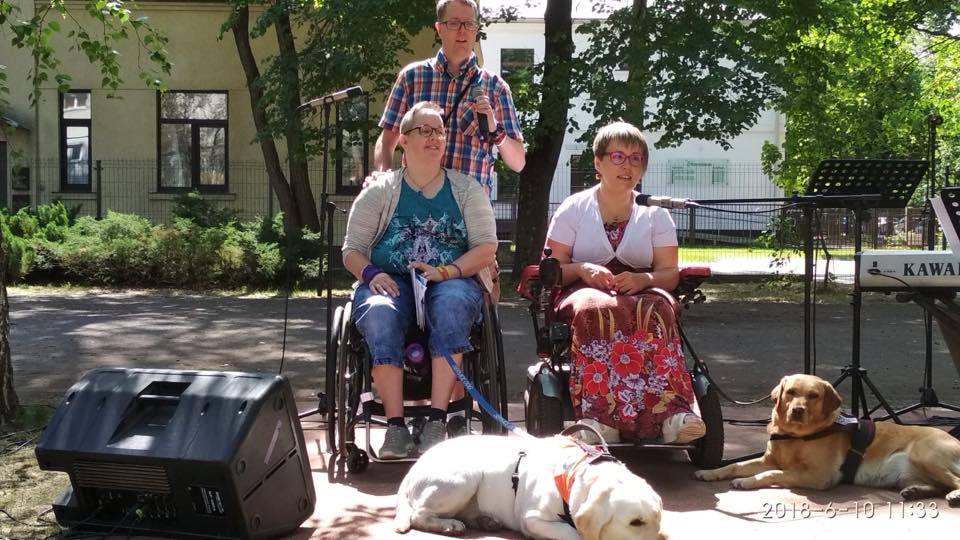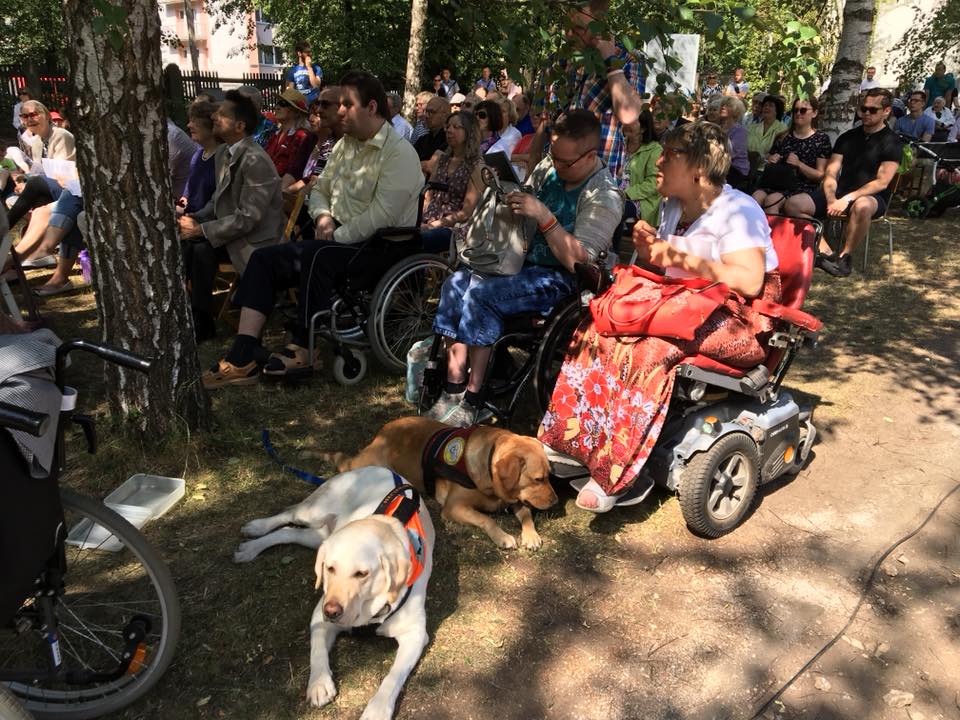 More about what is Disability Awareness Sunday and how to conduct and celebrate it at your church you can find in Internet resources like:
https://www.umdisabilityministries.org/dasunday/
https://network.crcna.org/disability-concerns/ways-celebrate-disability-awareness-sunday and others.
European Disability Network: God is able, he does not disable us
Jordi Torrents

The network of Christian ministries working for the inclusion of people with disabilities celebrated its tenth European gathering in Riga (Latvia) with the participation of 12 countries.

Previous meetings had taken place in Switzerland (2001), Hungary (2002), Albania (2003), Spain (2004, although in this case it was only a meeting between representatives of Spain and Portugal in Terrassa, Barcelona), England (2006), Ukraine (2009), Germany (2012) and Austria (2015).


This year's gathering brought together some 50 people from up to 12 countries (Latvia, Switzerland, United Kingdom, Kuwait, Germany, Hungary, Belgium, Lithuania, Italy, Ukraine, Norway and Spain) during four days that served to share resources, experiences, projects, blessings and develop new challenges.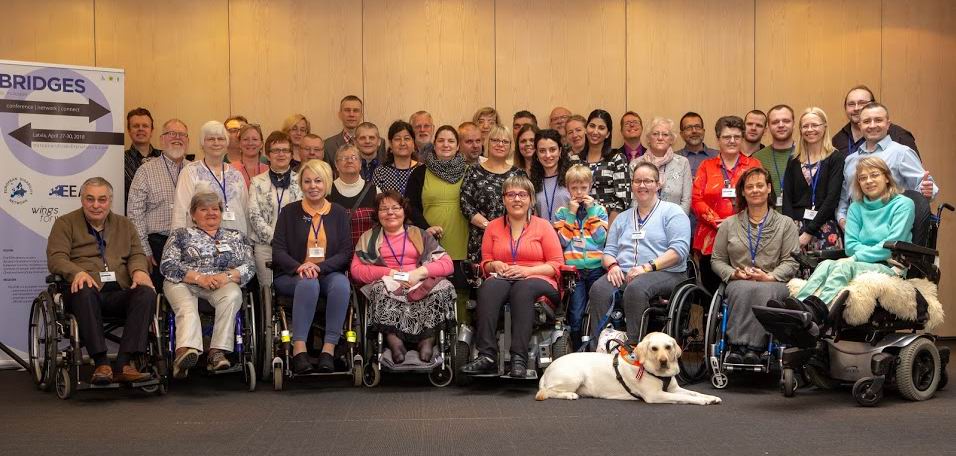 In Europe almost 100 million people have some kind of disability (physical, sensory or intellectual / learning), but we still find deficits in our churches about how to integrate, adapt and, especially, include, although it is also a encouragement to see the work being developed by different Christian organizations in each of the countries involved.
Thus, the main aim of the meeting in Riga was to strengthen visions within a continent that has different cultural and social environments, bearing in mind that these bridges seamlessly connect people with and without disabilities.
The gathering also served as a (partial) farewell to Thérèse Swinters as coordinator of EDN since its founding. Swinters, founder in Belgium of the organization Church and Disability, could even announce that her replacement would be Baiba Baikovska (from Wings for Wheels in Latvia).

Full version of this article you can find here.
Diversity Celebration Service in Vilande Church
Disability Sunday Services or Diversity Celebration currently is a new tradition in Latvia, and many might not even have heard of it. However, we believe that ever more Christian churches will become interested in it and will become aware of necessity to hold such services.
The first Diversity Celebration Service took place in Agenskalns Baptist Church on 14 January 2018. Four months later, on April 15, a similar service was held in Riga Baptist Vilande Church. Planning of the service was undertaken by the association Wings for Wheels, whose head and several members are the members of Vilande church.
In his introductory speech W4W head Kaspars Apinis underlined that the purpose of hosting a Diversity Celebration Service is to help people see the personality behind the disability. We challenge the Christians to leave behind their usual stereotypes and perceive the differences or diversity as a gift of God and as an opportunity instead of something burdensome and to be rejected.
Santa Survila explained her experience with disability and her way to Christ. Due to congenital and untreatable muscle dystrophy she perceives God's promise of His strength in our weakness not only as poetic words, but as a daily necessity and reality.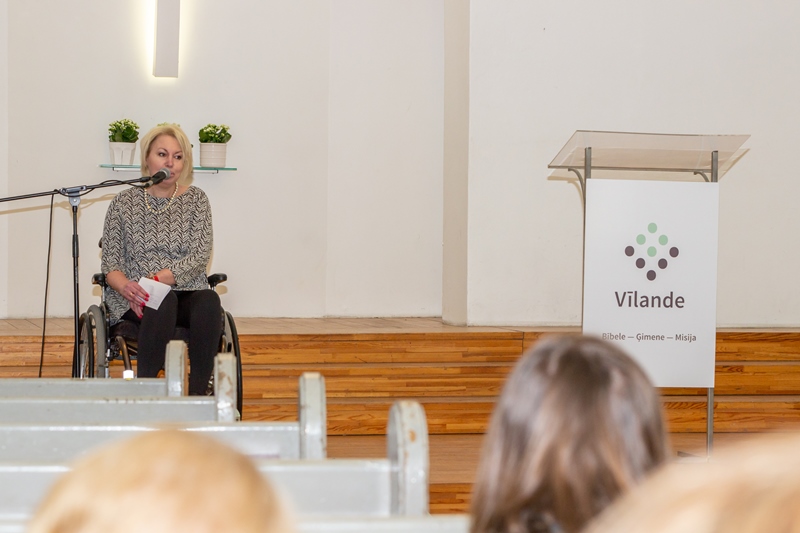 When addressing the church, Ailita Kuka shortly shared about the meaning of Disability Sunday and invited to view the Diversity Celebration not as an annual campaign, but as a reminder that we have to take care of each other every day.

Hosting special services is useless, if our attitude towards other people does not change afterwards and is not manifested in works of selfless love. Christians should be the ones willing to give up their comfort and convenience in order to help those people in society who are weak and excluded.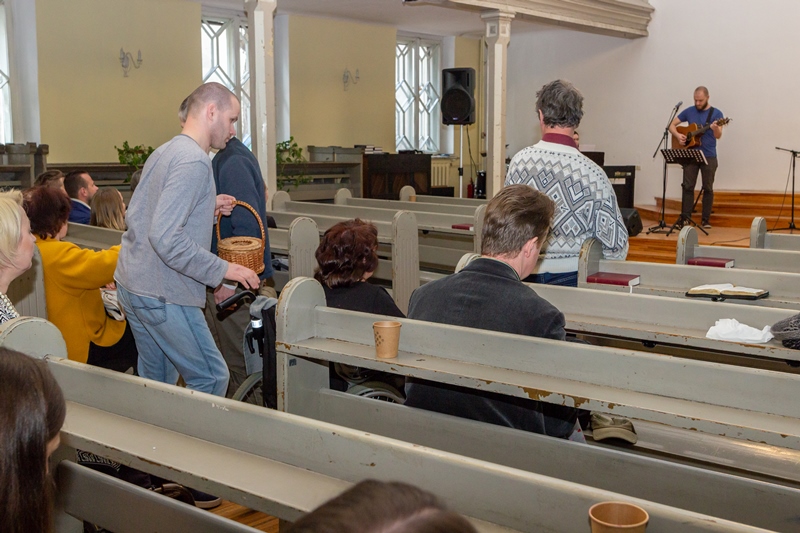 You can listen to the recording of the service here.
photo



Conference Bridges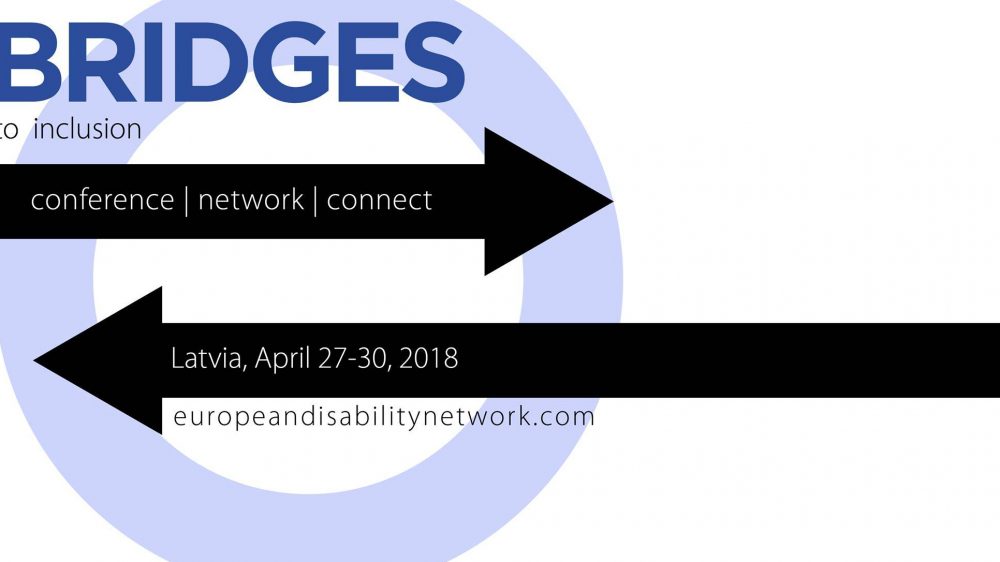 Latvia is a country sandwiched between Russia in the east and Sweden in the west.
In this it connects two very different cultures and ways of life. At the EDN conference we want Europeans from different backgrounds to make new friends over the three days. The internet enables us to be in contact with the whole world, but this conference will give us the chance to get to know people from beyond our day-to-day horizons. We want to focus on inclusion in Europe and not separation! Come and join us building bridges between people with different backgrounds, with- and without disabilities. It will enrich us to share our lives with others from east and west, people with and without disabilities, people with the kind of life experience that we can all learn from. Let's look at the challenges we face and discover solutions together.
We can learn about God too, for we share the same planet as human beings created in God's image to support and learn from each other.
How can the foundation of Europe's culture, Christian faith, give us new hope and perspective in construction and building up our future together in new relations?
Come and cross the bridge to Latvia and connect with people who will enrich your life as you enrich theirs.
Location: Tallink Hotel Riga, Elizabetes 24, Riga, Latvia
Link: https://www.tallinkhotels.com/tallink-hotel-riga
Housing
Program
Friday
14:00 Arrival and registration of participants
16:00 Settling in the rooms
18:00 Dinner
19:30 Opening of the conference
Saturday
7:30 Breakfast
09:30 Devotion and worship
10:00 Does time heal all wounds?
11:00 Coffee break
11:30 More Than Words – Reaching People with Learning Disabilities
13:00 Lunch
15:00 Workshops/Networking
18:00 Dinner
19:00 Open evening with concert
Sunday
7:30 Breakfast
09:30 Church service
11:00 Coffee break
11:30 How to Start and Develop Services for People with Disabilities?
13:00 Lunch
15:00 Workshops/Networking
18:00 Dinner
19:30 Evening program
Monday
7:30 Breakfast
09:30 Devotion and worship
10:00 Inclusion Makes an Impact
11:00 Coffee break
11:30 Closing of the conference
13:00 Lunch
14:00 Packing, saying goodbye`s and going home
Speakers
Pete Winmill

(UK) More Than Words – Reaching People with Learning Disabilities

Roman Scamoni

(Austria) Inclusion Makes an Impact

Sergey and Nataly Bolchuk

(Ukraine) How to Start and Develop Services for People with Disabilities?

Ineta Lansdowne

(Latvia) Does Time Heal All Wounds?
Seminars
Trusting God with Finances

Ministry Branding and Marketing

Vision from Blind people: Blindness and church.

Bridge between church and disability, what they can give each other

How person with disability can change Europe?

Biblical view of disability
Costs: 250€ (covers everything except ticket to Latvia and back)
80€ (without housing and breakfast)
Registration is only valuable after receiving payment
If you need help with the cost please contact EDN or Wings for Wheels
Payment information European Disability Network
Int. bank a/c no: BE 09335011553857
Swift Code: BBRUBEBB Address: ING Genk
Europalaan 40-42; B – Genk – Belgium
European disability Network
Peperhofstraat 58 – B – 3600 Genk
Tel./Fax.: 00 32 (0)89 38 55 64
e-mail: therese.swinters (at) telenet.be
Registration:
https://form.jotformeu.com/72552764292361
A GIFT OF JOY
A good antidote to depression during the dark season of the year is to bring joy to other people. As continuation to the tradition began two years ago, on December 4 society "Wings for Wheels" organised an event for people with disabilities as dedication to the International Day of Persons with Disabilities. The invited people arrived both from Riga and more distant locations of Latvia. Especially we were glad to see those who participated in the event for the first time, and there were quite a few people like that. Almost 20 guests had arrived from the social care centres "Mežciems" and "Ezerkrasti".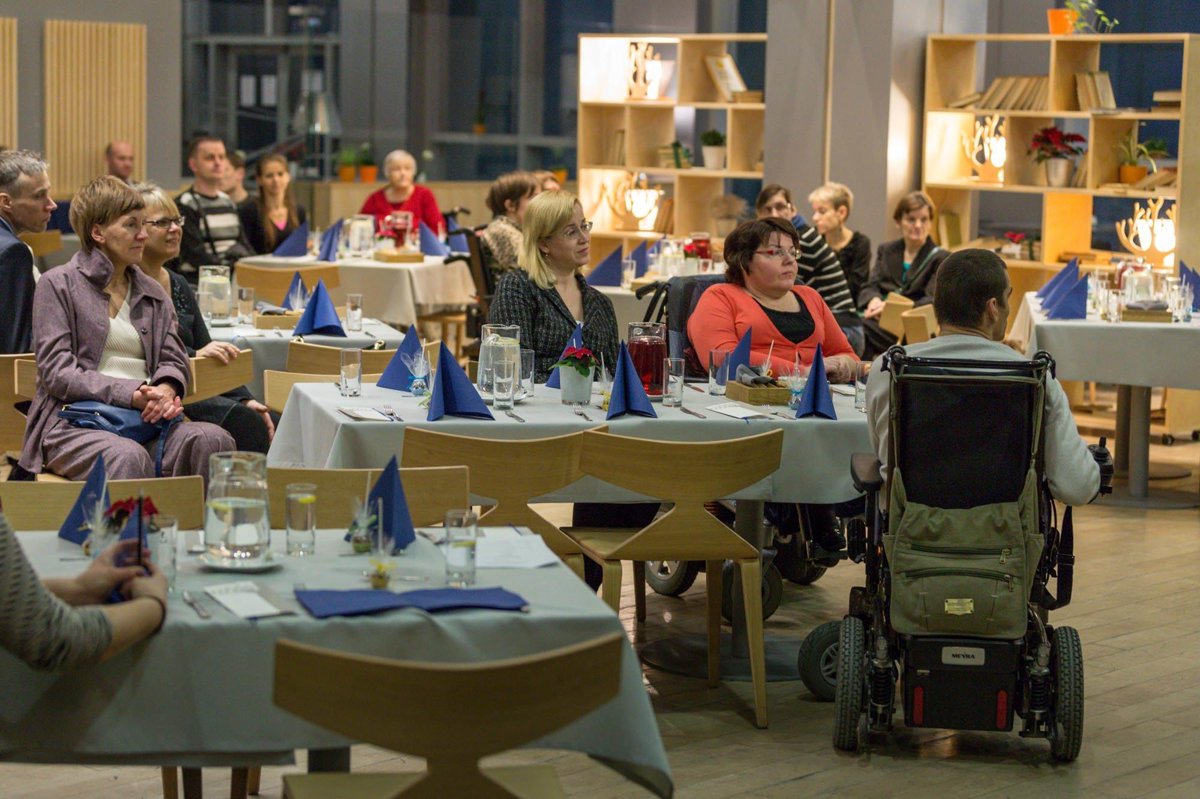 First of all, people who were interested could join the excursion to the library, accompanied by guides. Afterwards we all gathered in the cosy restaurant "Klīversala" and were welcomed by kind waiters and beautifully set tables. As the evening went on, speeches were said by representatives of "Wings for Wheels", and musicians Arvīds Keinis and Artis Gāga created a festive atmosphere with their performances. In the closing part, Ģirts Ašnevics, the pastor of Riga Baptist Vīlande Church reminded the participants of the most joyful event in the history of the world: the birth of Jesus Chirst. He also invited the audience to receive everlasting joy in personal relationships with the Saviour.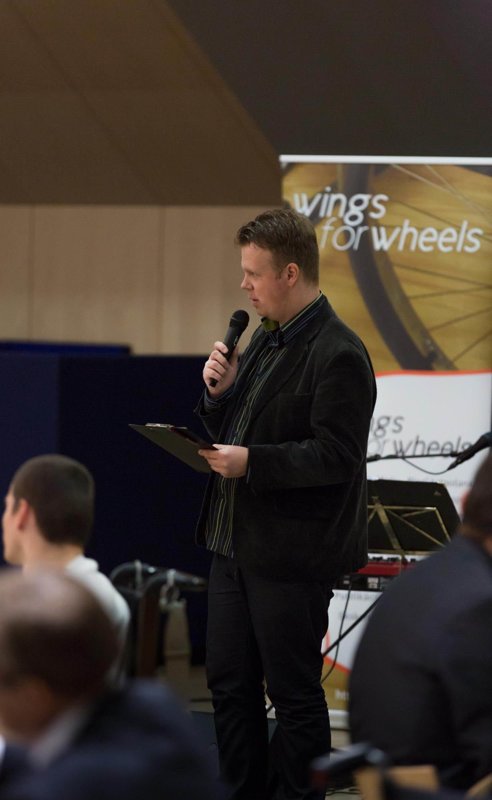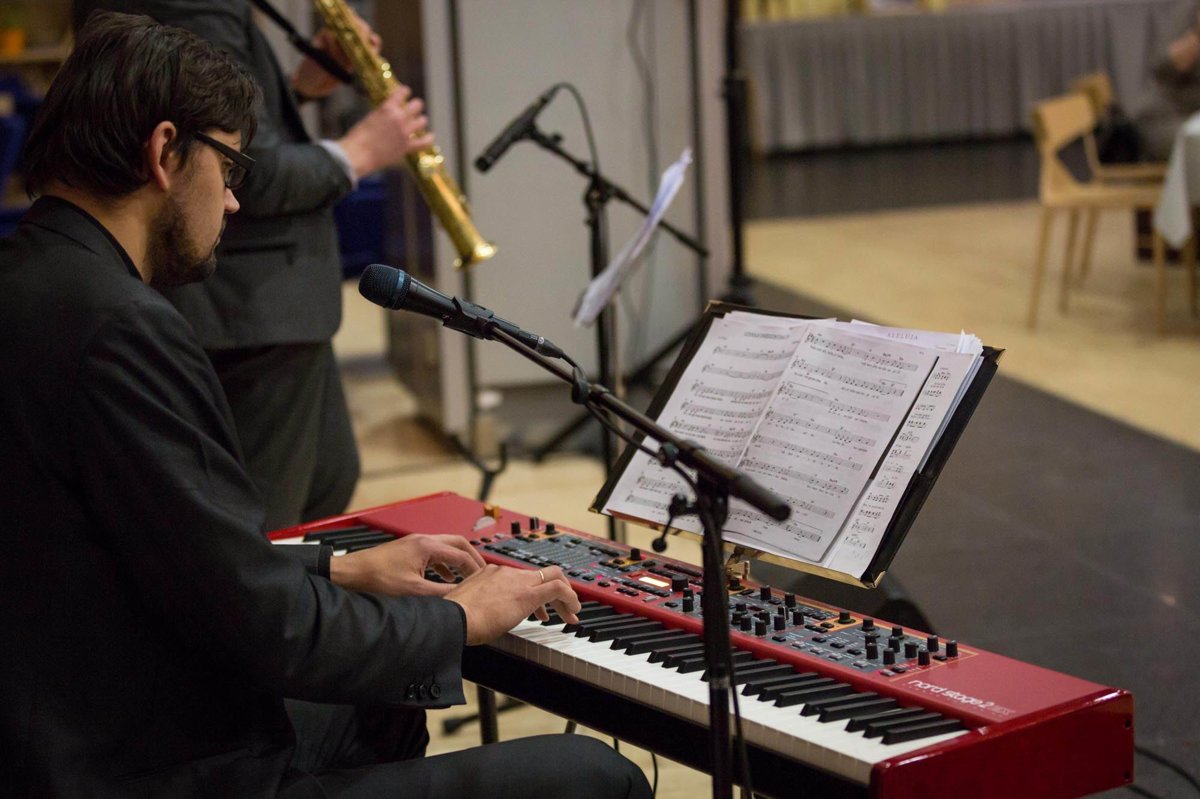 We express our heartfelt gratitude to everyone whose responsiveness and generosity helped us to organise this event. We say thank you to administrations of the National Library of Latvia and restaurant "Klīversala"; the donors: bakery "Lāči", confectionery "Enhars" and Zuja family. Thank you to everyone who invested their time, effort and transportation so that people could come to the event and later return home. And above all, thank you to God who gives us joy so we could share it with others!






After 50 Years in a Wheelchair, I Still Walk With Jesus
On July 30, 1967, a teenage girl went with her sister to a beach on the Chesapeake Bay and suffered a diving accident that rendered her quadriplegic. Today, Joni Eareckson Tada leads an international ministry, advocates for those with disabilities, and is a sought-after speaker, best-selling author, and radio host. This weekend marks the 50-year anniversary of the accident, and CT connected with Tada to discuss how God has worked in and through her life over the past five decades.
Full version of Kelli B. Trujillo's interview with Joni Eareckson Tada you can read here.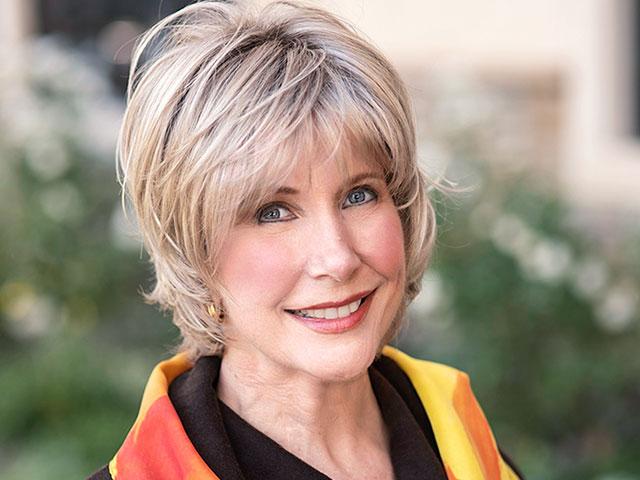 The Challenge camp 2017 (Nr. 8)

This year, the Challenge camp took place in Spāre boarding school from 2 to 8 July. The 19 participants along with the assistants and team members made up a multicultural company of around 70 people.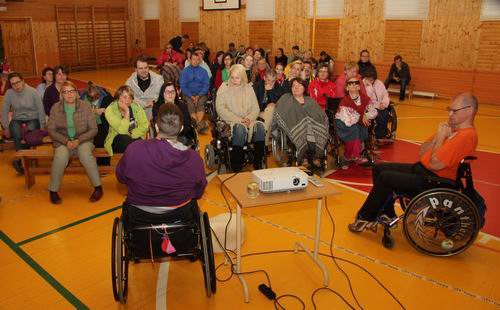 The week included all the parts Challenge is known and loved for: interesting lectures, fun sports activities and workshops, the opportunity to get a haircut, visit a fysiotherapist and consult a orthosis & prothesis specialist for free and of course the Extreme Day.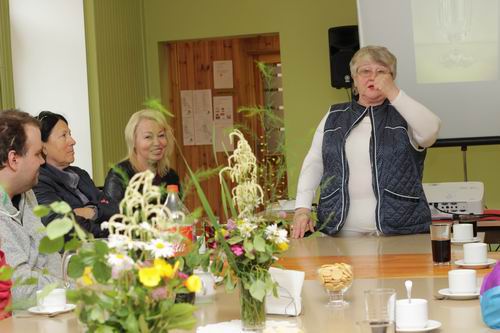 But what made the camp probably most of all was the warm, open atmosphere where everybody was welcomed, no matter the nationality or abilities. Our time together had space for encouraging and challenging conversations that defied physical and language barriers, as well as just relaxing and enjoying each other's company.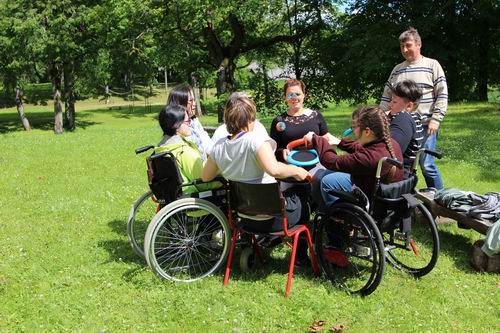 The camp had a good prejudice-shattering effect on people both with and without disabilities. A participant shared her surprise over the realisation that in this camp, people actually care when they ask you how you are doing. Another lady who took part for the first time said she had never experienced such genuine care in any church. Perhaps this is the challenge we should take to our home churches with us – how to really notice eveybody's needs and respond to them in God's love in our everyday life.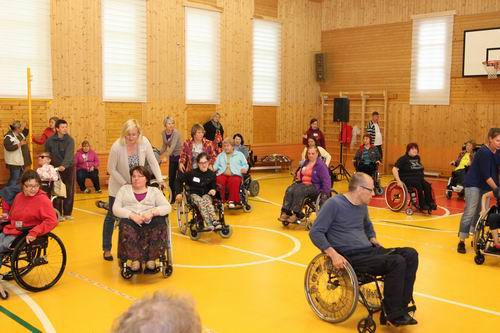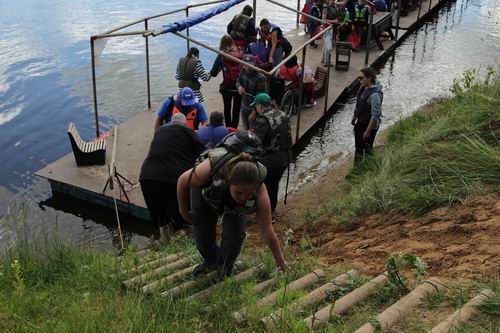 During the week, five people decided to join the family and give their lives to Jesus. Let us pray that the ripple effects of what God started in the camp would continue in the lives of everyone involved.
W4W 10!
Birthday celebration of Wings for Wheels
On one hand, 10 years is not much for a ministry with a broad vision, such as Wings for Wheels. We have only taken the first steps in order to become familiar with the third largest country of the world formed by people with disabilities from all over the world.
Yet on the other hand, 10 years has been a long enough time to work with God and leave a permanent mark on lives of people in Latvia (and not only). As a result of ministry by Wings for Wheels many people with disabilities have been able to hear the Good News and accept Jesus Christ as their Lord and Saviour. We speak to Christians through publications, mass media and awareness events to help them see people with disabilities through God's eyes. Our website and e-journal "Wings for Wheels" serve as sources for information, education and inspiration. We organise small groups for people with physical impairments, and we also visit the people in care homes. Vision of Wings for Wheels has inspired people in Norway, Armenia and even Africa! Even though we are still at the beginning of the road, the work we have done and what we have experienced during 10 years of existence of Wings for Wheels is much and worthy to be celebrated in honour to God.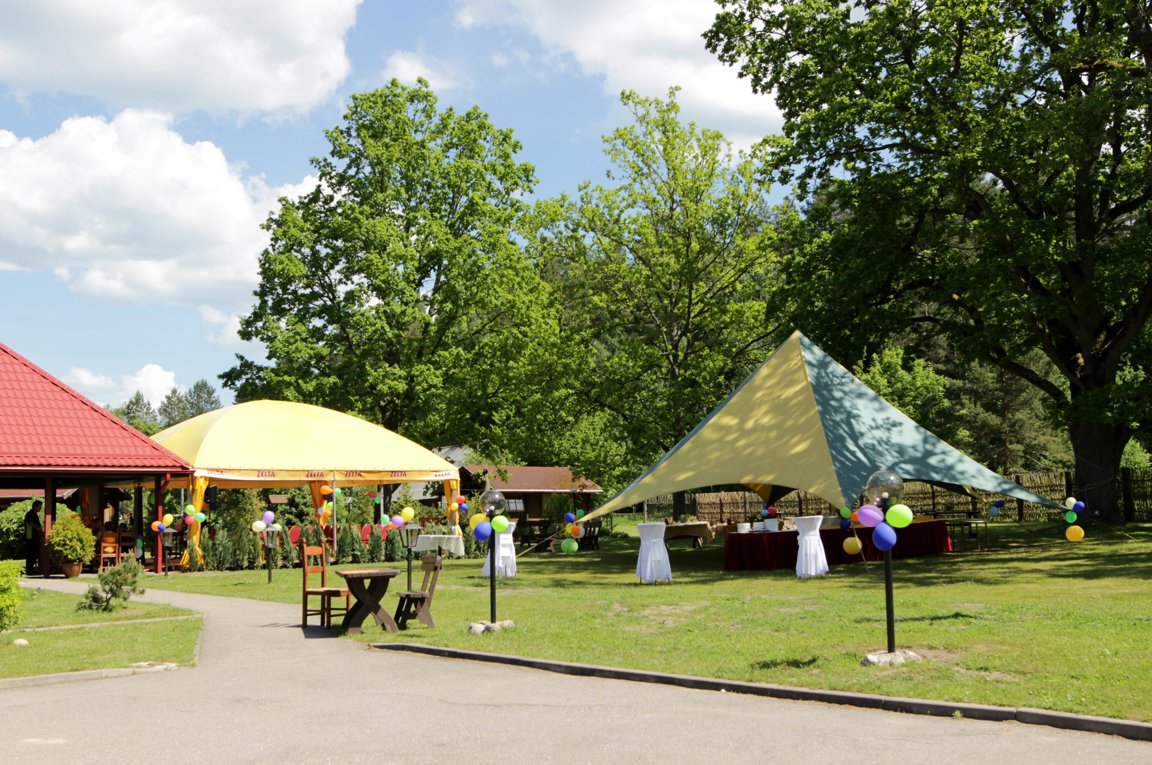 Birthday celebration of Wings for Wheels took place on June 16 - 18 at the guest house "Vecmuiža". The first day was a "team day" when we as the staff of the ministry took our time to fellowship and be immersed in common memories, worship, prayers and merry games. The next day right after breakfast we set about preparing for arrival of guests. We had sent invitations to everyone who had been involved with Wings for Wheels in any way during these ten years: whether as participants of camps and other events, assistants, volunteers, churches, donors, etc. We wanted this celebration to be a possibility to meet old friends and get to know people who might become participants, volunteers or cooperation partners of our future camps.
Even though only a small part of all invited people could arrive, yet the joy was not diminished because of it. Everyone (almost) knew everyone, and together we rejoiced to see each other. Our birthday was akin to a gathering of a large family. Guests could leave their well wishes and suggestions in our guest book, take photographs by a specially created wall with Wings for Wheels logo, participate in creation of a joint drawing, purchase books published by Wings for Wheels and otherwise have a good time. Official part of the event was focused on remembering the beginnings of the ministry, and we looked at photos and videos of the previous camps. We also remembered our friends whom God has already brought home to Himself. Later, after a bountiful meal, the gathered guests were offered an opportunity to share how Wings for Wheels has influenced their life and view. We brought the celebration to conclusion with a delicious, especially baked cake and our gratitude to God for His great love and surprising plans for us all.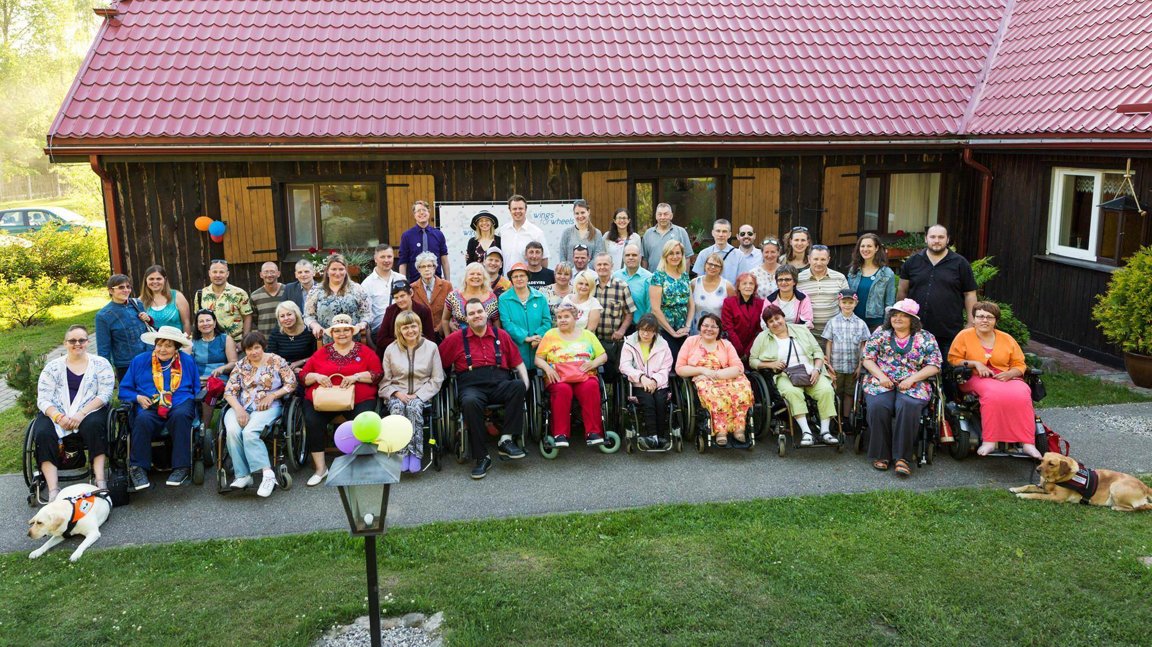 Wings for Wheels team would like to thank everyone who came to celebration and everyone who regularly supports us in different ways. May God bless you abundantly and reward each one who has contributed and will in future do so towards implementation of the vision of Wings for Wheels in helping people with disabilities to know Christ and make Him known.
Wheels got wings!
Do you know how a flying squirrel feels 20 metres up in the air? W4W does. Nineteen participants experienced flying out of their wheelchairs to the treetops during YWAM Latvia's ropes course on May 25th. Wheels got wings! You can see it in pictures.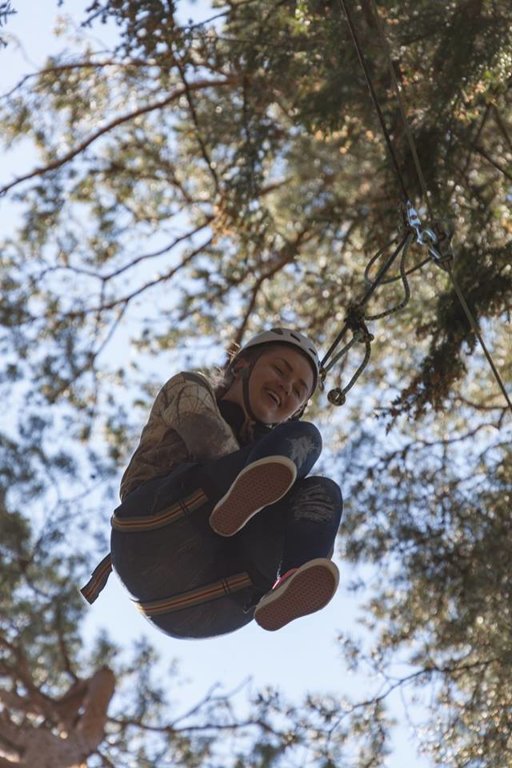 Paralympic day in Sport Complex Keizarmezs
On May 20 2017, in Keizarmezs was held Paralympic Day. In it participated some people from Wings for Wheels team, as well as some of our camp participants. We actively participated in three sports: darts, boccia, and table novuss. One of our team received a bronze medal.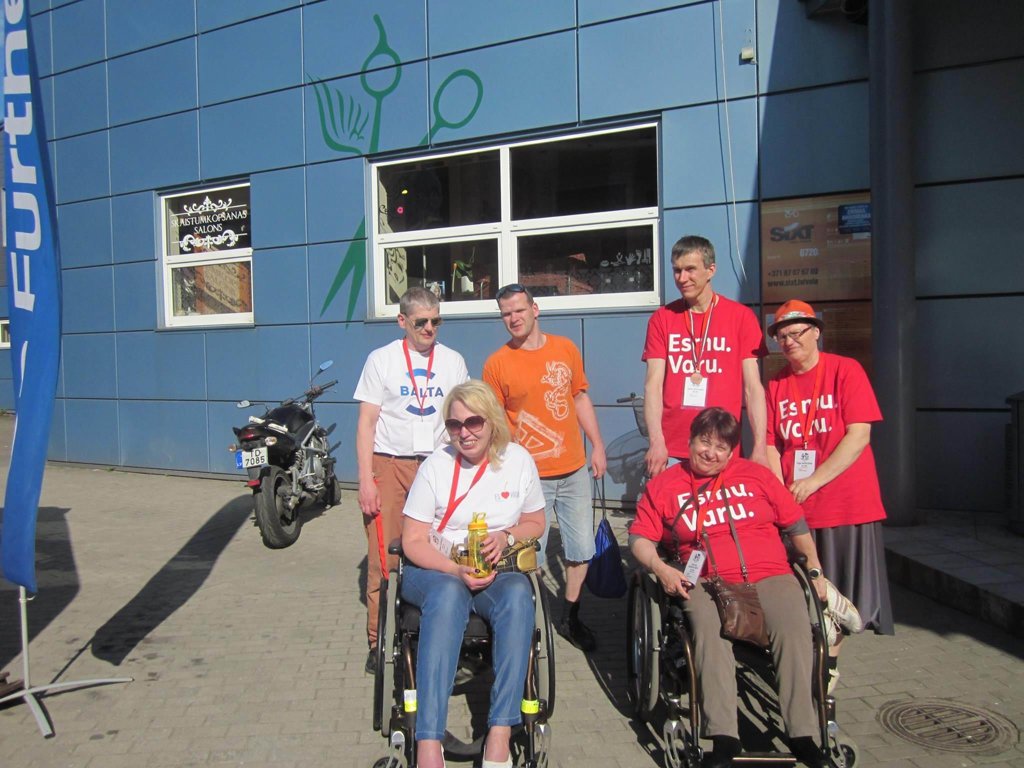 As he said, it was a medal of the whole team. The day was warm, and, after the sport part, we had a hearty meal and a walk about the Keizarmezs. We all were in "sporty mood", just like the Paralympic Day motto sounds, "I am. I can." We had a really great time together. You can see it in pictures.


Charity lunch in Lido Leisure Centre
On May 3 2017, Youth with a Mission-Riga ministry Wings for Wheels together with Lido Leisure Centre organized a charity lunch for 25 persons. Among the invited guests were people with mobile disabilities from a social care centre and several people who have very limited chances, due to their disability, to get out of their homes. Several of them had not been in Lido Centre for many years.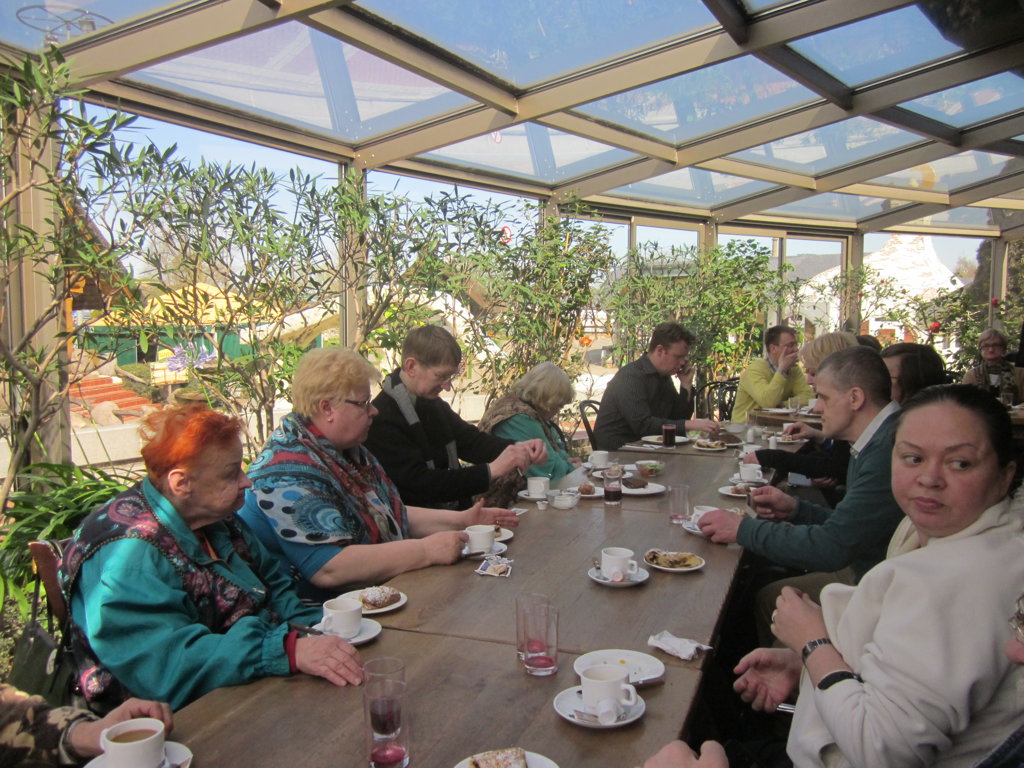 The charity lunch was opened by Kaspars Apinis, Wings for Wheels leader, who said a short welcome speech. After the meal, the participants of the event were invited to think about meaning of life and giving God the first place in their daily lives. The highlight of the event was the calling to receive Jesus, namely, to make a decision nobody would regret. After the speech and fellowship time a group photo was shot.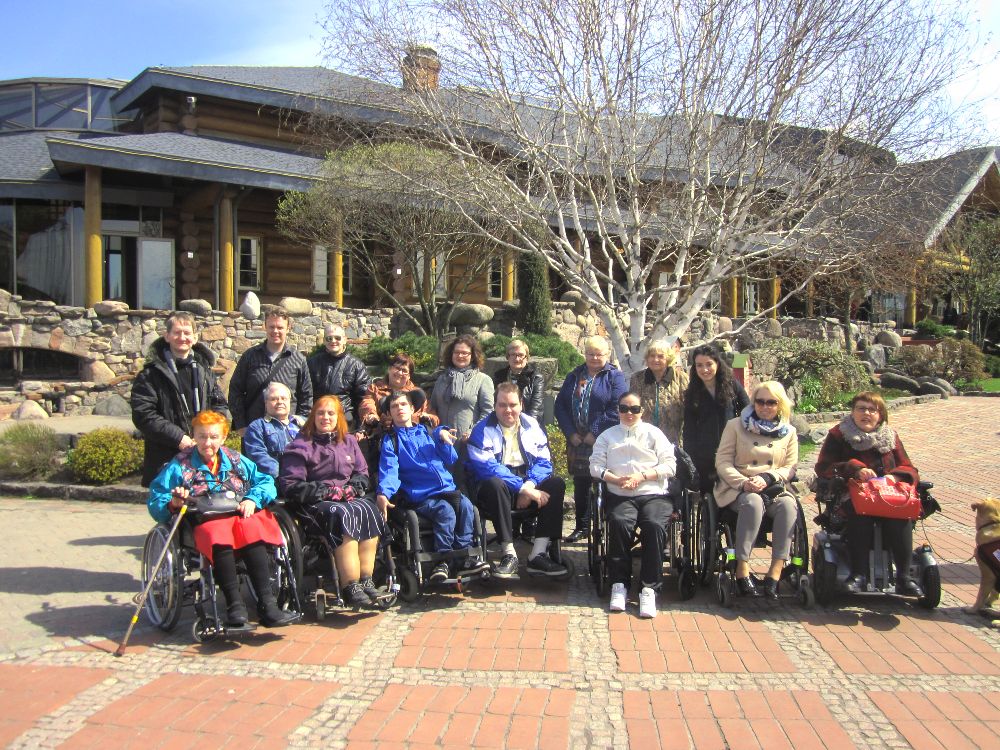 We're thankful to all who participated, and to our sponsors, Lido Leisure Centre for the lunch, and "Martina Bekereja" that gave us a tasty pretzel.

Here you can see the photos:

Presentation of the book by Ailita Kuka in the National Library of Latvia
On 22 April 2017, in one of the reading halls of the National Library of Latvia, with windows facing the beautiful panorama of Riga, the presentation of the book "My Flight" by Ailita Kuka took place. The atmosphere of the event was cozy and heartfelt, with Christian music in the background. As the author said in her speech, the source of her strength and inspiration is Jesus, and with His help she has been able to overcome various obstacles and difficulties of life.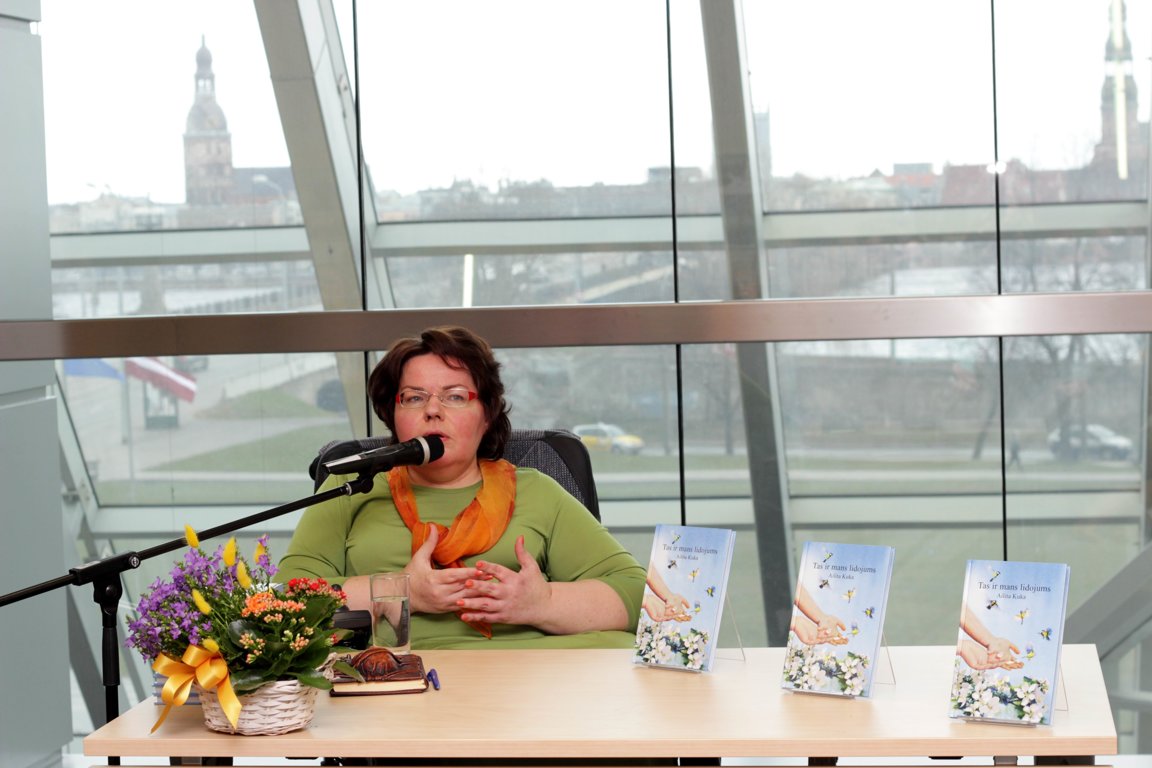 Approximately 40 guests, Ailita's relatives, friends and colleagues, had come to share in the joy of fulfilment of Ailita's dream. Congratulatory speeches were deeply emotional and touching, because Ailita's closest people shared their thoughts and memories. The festive event and important moments of the presentation were captured in photographs. The author of the book gave autographs, and the guests could purchase a book by giving a donation to the ministry "Wings for Wheels". Ailita gifted seven of her books to the library with a wish that each copy of the book would find its destined reader. After the official part, banquet was held with delicious food kindly provided by our cooperation partners "Enhars", "Kafijas draugs", "Moora", "Florestans", and "Kūkotava".
As they left, the guests wished Ailita the ability to be strong and maintain her bright view of life and her special radiance.
"Wings for Wheels" team in cooperation with the National Library of Latvia helped to organise the event. You can buy Ailita Kuka's biography (in Latvian) by contacting the author or "Wings for Wheels". Read it and find inspiration for each day of your life!
Here you can see the photos:
Short summary of the book
Already since her childhood Ailita's life has been full of challenges. Mobility impairments limit her physical freedom; however, her spirit remains unrestrained. Already in her early youth she looks for the meaning and fulfilment of her existence by supporting others who face difficulties. When the family moves from one part of Latvia to another, and the external conditions worsened, the longing in Ailita's heart for the One who can fill up the enormous emptiness only grows, until she meets a person who tells her about Jesus Christ. At first, she resists God's message of love, yet soon she embraces it, and the other members of her family join her.
Thus, a new stage begins in the lives of Ailita and her relatives: the road travelled together with Christ.
Danmark
Denmark is a country in Scandinavia placed in the northern Europe. Denmark is together with Greenland and Faroe Islands the Danish Kingdom.
Denmark borders at south to Germany and is surrounded with several seas: North Sea, Kattegat, Skagerak, and Baltic Sea.
The Monarch, Queen Margrethe 2, has several ceremonial tasks, but has also an important role according to appointment and dismissal of governments and signing of adopted laws.
Denmark has an evangelical lutheran church as a state religion. The constitutional law ensures freedom of religion, but the danish monarch is to be evangelical/lutheran.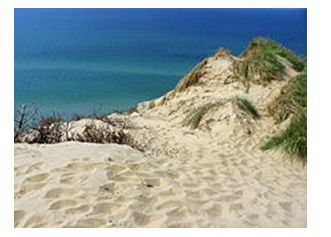 The small country has because of the large number of islands and inlets one of the longest coastlines in Europe at 7.314 km.

The climate in Denmark is temperate. The winters are mild with an average temperature at 0 degrees in january and february. The summers are cool with an average temperature at 15,7 degrees in august.
Danish culture is similar to other european countries with celebrating birthday, confirmation and carnival. Danish humor and the concept of "hygge" is perceived as special danish cultural features.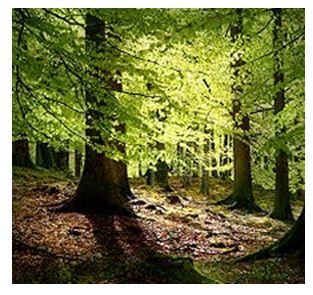 Danish food is a composition af traditional danish food as dark bread and meat balls and foreign food like pizza, burger and kebab.
Danish national dish is fried pork with parsley sauce.
Danmark has several popular sports. The most popular is football.
Educations in Danmark are available for the citizens of the country. Financing is through taxes and own payment.
The danish workforce counts ca. 2,7 mill. persons. 80% are employed in the sector of service, 17% are employed with building construction and 2%with agriculture.
The danish society is build up on the danish welfare model, that garanties all citizens social benefits.
Denmark is a member of various associations ex. EU, FN, NATO, and Nordic Council.
After World war 2. Denmark tried during the cold war to connect the eastern european countries to the west including the baltic countries: Estonia, Lithuania and Latvia which Denmark provided great support.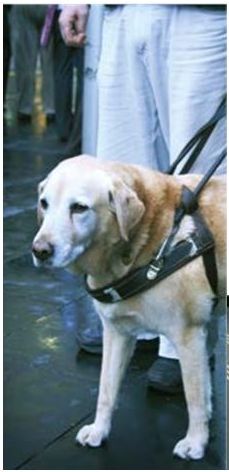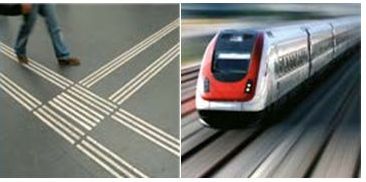 in 2012 43,9% of disabled persons had a job in Denmark, and 19,1% were employed in jobs at special conditions,
12,8%of these persons used special equipment support ex. personal assistance according to the job.
70% of disabled persons in Denmark has either a car, handicapscooter or handicapmotorbike
Persons that are disabled that cannot use public transport can be approved to individual transport scemes.
It is possible to apply for financial support to residential conversion according to the social law. 54.000 persons between 16 - 64 years have had residential conversation in 2016. Most residential conversations is at kitchen and bathrooms.
Some persons with comprehensive disabilities live in special housing areas.
Housing areas normaly consists of a number of small homes that are gathered i a community. Typical there are privat areas for individuals and common areas for several persons and there are also serviceareal for staff.
.
Project "Minibus" is successfully completed
Wings for Wheels is one of the ministries of the international Christian organization "Youth with a Mission". Wings for Wheels was founded in 2007 and its target audience is people with disabilities.
For a long time one of the ministry's main needs was wheelchair-accessible transport. To help people get to events organized by Wings for Wheels – camps, seminars, small groups, excursions etc. – we had to use regular cars or rent special vehicles.
To solve this situation and need, we began to raise funds for buying a wheelchair-accessible minibus. We organized charity concerts and wrote projects. Finally, with help from God and support from the Latvian state and society, and Charity Shop "Otra Elpa" our goal has been reached: Wings for Wheels has the long-awaited and much-needed minibus! We are truly thankful to each and every one of you who contributed to this project. The new minibus will soon start its full time ministry to people with physical disabilities.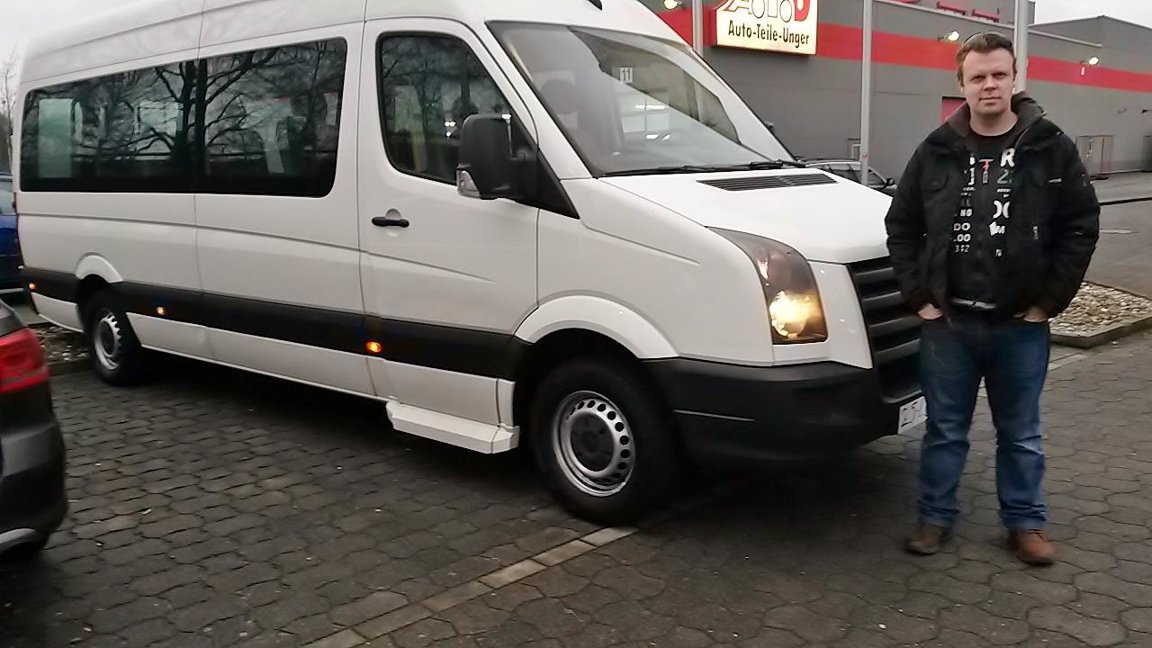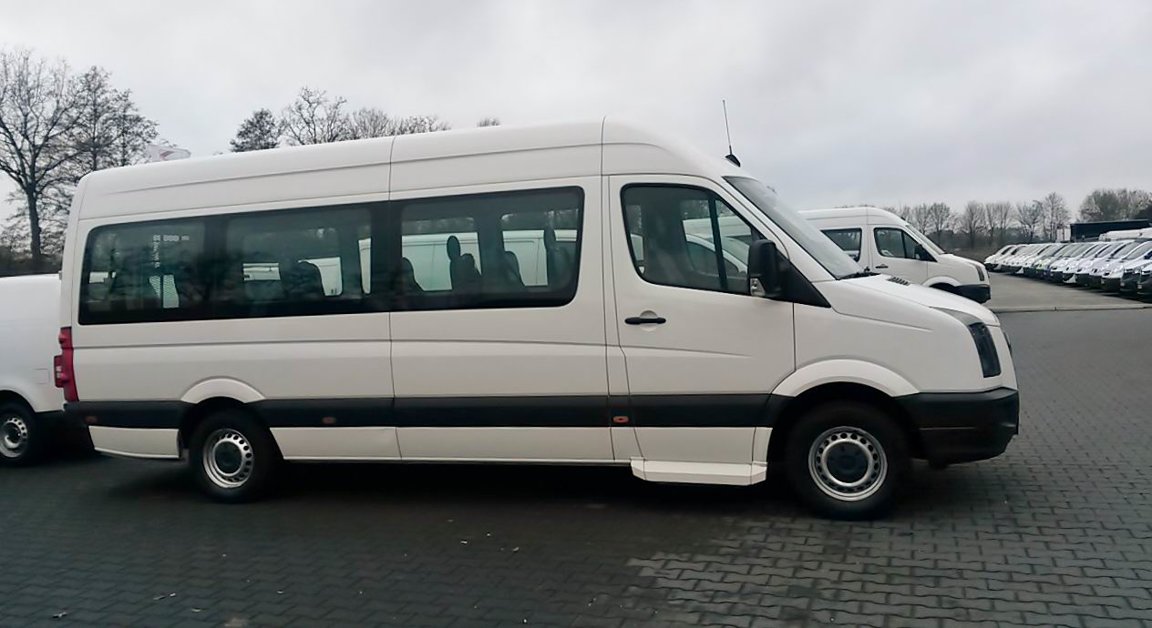 The International Disability Day

(5.12.2016.)
For the second year in a row Wings for Wheels delighted people with mobile disabilities by inviting them and their assistants, friends or family members to participate in an event devoted to the International Disability Day. The event started with a tour of the Latvian National Library, and continued with a delicious dinner. We enjoyed beautiful songs performed by Diana Ponaskova, and Olegs Jermolajevs, Pastor of Cesu Baptist Church, invited us to think deeper about the historical significance and the main message of the Advent season. All guests received nice gifts from our sponsors. Thanks to all the supporters of the event!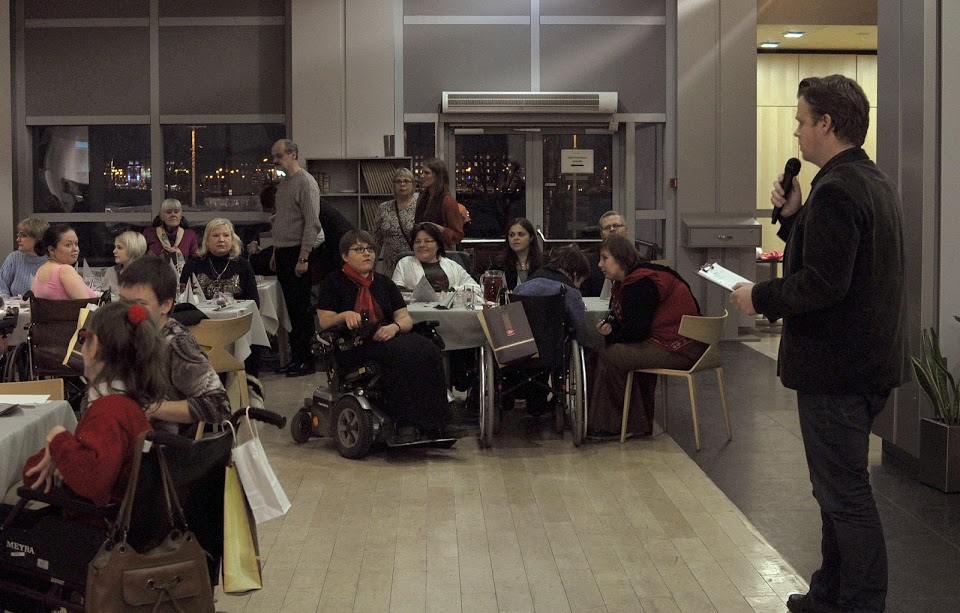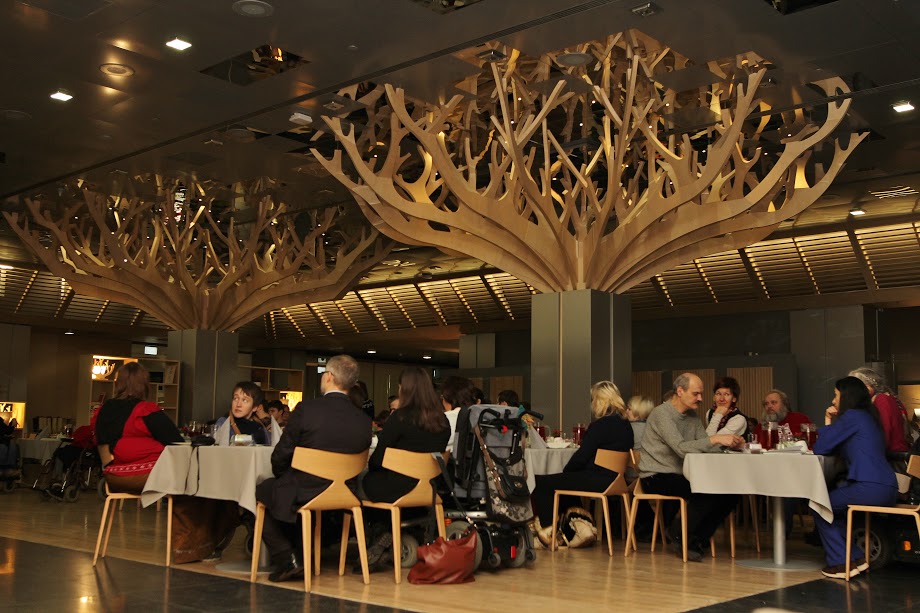 More photos here

The Ombudsman together with the Association of Disabled People and Their Friends "Apeirons" in the Latvian National Library
On December 3, the International Day of People with Disabilities, the Ombudsman together with the Association of Disabled People and Their Friends "Apeirons" and the Latvian National Library organized a conference called "Accessibility of Education". Along with the program of the conference that you can see at www.tiesibsargs.lv, exhibition of various disability-related organizations took place. Wings for Wheels was also invited to participate in this exhibition. It was a good chance to represent ourselves and to get to know other organizations working in the disability field. The long term gains from participating in this conference and exhibition are publicity, new contacts, and Acknowledgement Certificate of the nomination "Social Campaign 2016". This makes us feel pleased and motivates us to keep working.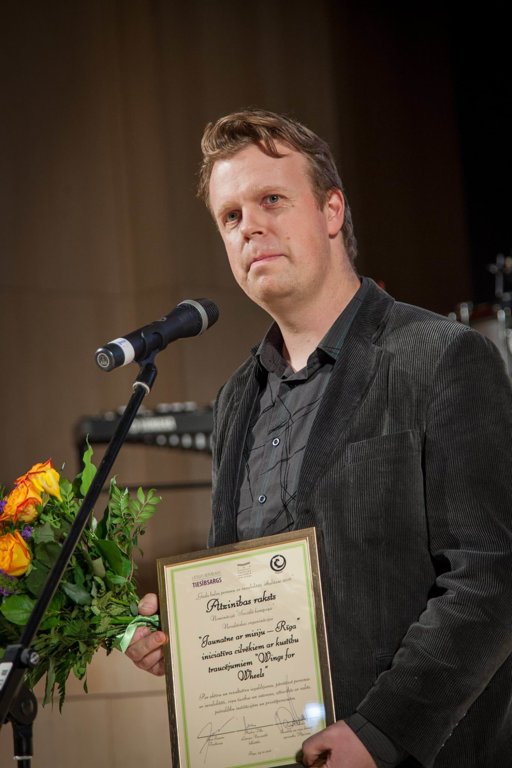 More photos here



A Charity Concert
(27.11.2016.)
In 27 November 2016, Wings for Wheels organized a charity concert that took place in Riga Pentecostal Hope Church. Its aim was to continue fundraising to buy an adapted van needed for disability ministry. The concert was given by the Hand Bell Choir from Cesu Baptist Church, and their performance created a special celebration feeling. We are grateful to all who attended the concert and, with their donation, helped us to get one more step closer to the goal.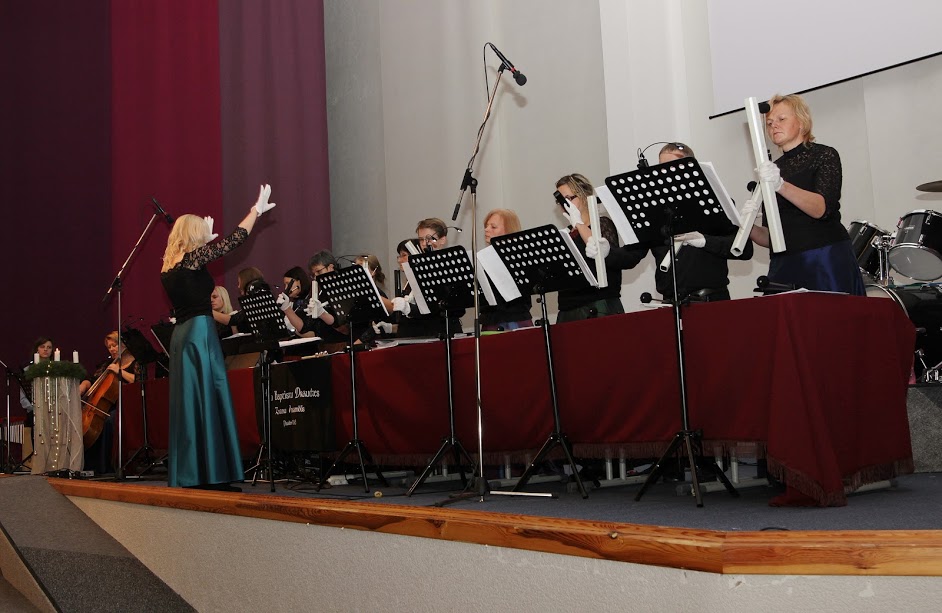 More info here

A Challenge
By Mike Potter
Over the last seven years since I had my spinal cord injury I have been asking, "What is God's purpose for disability?" I acknowledge that despite our limitations, people with disabilities have contributed greatly in all facets of human life - Albert Einstein, Stephen Hawking, Sir Murray Halberg, Helen Keller and Joni Eareckson Tada just to name a few. After my surgery in France I read most of the New Testament in three weeks looking for God's purposes in what had happened to me. Initially I wanted to know about healing.
I learnt that Jesus didn't heal everyone at the pool of Bethesda, Peter healed a cripple who Jesus could have healed any time over the previous three years, Trophimus was sick, so was unable to go on mission, and as far as we can tell, he wasn't healed either! In the Old Testament, Isaac was blind, Moses had a speech impediment, Naaman was leprous. There is a long list. Disability was understood to be an undesirable part of the human condition. Sadly, people are judged by their disability rather than their ability, but that is part of our fallen human condition too. It doesn't make it right.
I concluded also that people were healed and are healed in God's timing. Having a broken body or a disability is part of being human. We live in broken bodies in the sure hope that one day they will be renewed, and this hope comes from our belief that Jesus has forgiven our sins. A spinal cord injury is serious, but it's not the end of the world. Having a disability is not a barrier to following Jesus.
God's mission and purpose in this world includes everyone. Regardless of our limitations, abilities and disabilities we are all invited to participate in God's kingdom. Through my studies at Carey Baptist College I reflected that many people with disabilities have a leadership role to play, including ALL marginalised people in the community of God, not just people marginalised by disability.
We also have a role to play in addressing barriers to participation in society. Even addressing physical barriers like steps and kerbs that prevent many people from being included in and finding belonging in their community is bringing the gospel to places we live in.
Full version of the article you can find in Magazine Encourager, No 147, pp 8-9
http://elevatecdt.org.nz/blog/2015/06/02/the-encourager-magazine-no-147/
The Challenge camp in Armenia (Nr. 5)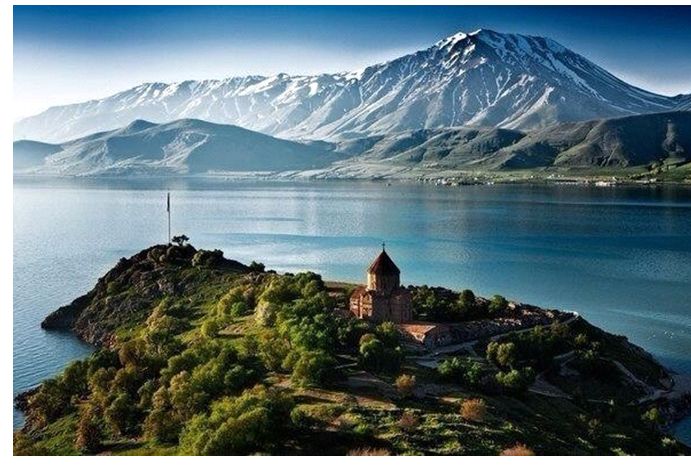 Already for the second year in Armenia, a beautiful and unique in its culture and traditions country, The Challenge camp has taken place for people with physical disabilities.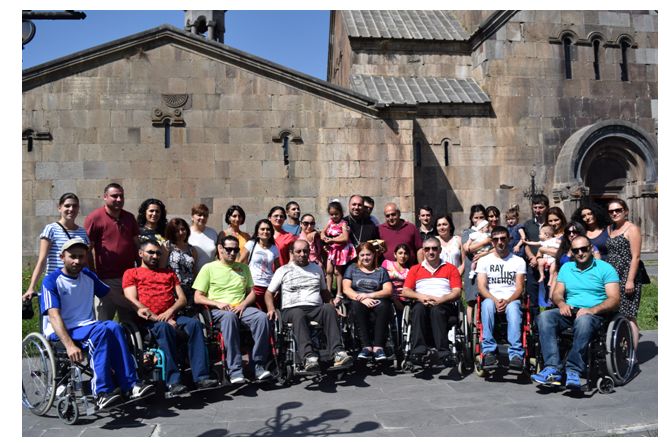 I was very pleased that this event continued this year. Twenty participants, assistants and the organizing team from different parts of Armenia gathered together to spend amazing and unforgettable time. Some people had already met previously and had been looking forward to seeing each other again. For some, it was a completely new experience and new people. I am filled with joy because this year we had participants from Karabakh with us.
The goal of the camp was not just to get together, but to try yourself in something new, to see yourself from a different perspective and to understand for yourself that equally, as for others, everything is possible regardless of the situation.
As usually, the program was filled with various activities. Each day, new discoveries awaited the participants: sport games, physiotherapy, lectures with a priest, trip to Latvia; also, with great enthusiasm everyone took part in a creative workshopwhere they made their own mug. As I saw all the work, I was amazed at how everyone is so talented and creative.
There was also a new task for each team to make a video about the camp and we had the opportunity to watch their video projects together on the last evening.
I hope that all participants discovered something special for themselves and that they will remember these moments for many years ahead.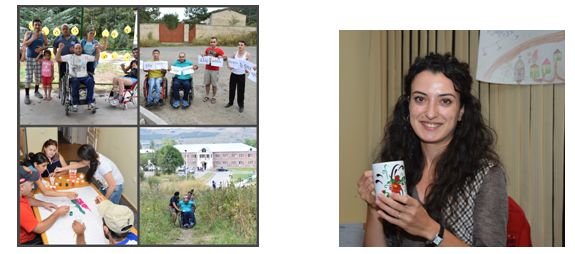 Trip to Latvia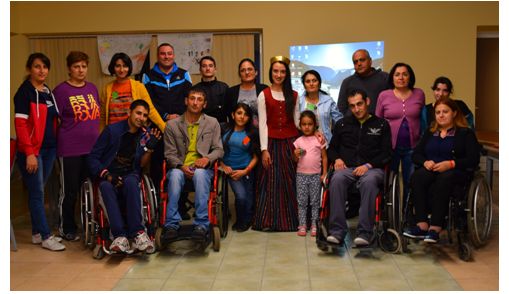 Extreme day was one of the most exciting and intriguing days. Some people were ready for this Challenge as they saw horses, but for some it was a big step to overcoming their fears. But I think after spending a few minutes in the saddle, riding one of the kindest and sweetest animals in the world, their fears disappeared and the goal was reached - the understanding that everything is possible!


I am so thankful to God for the opportunity to be together with these amazing people!
Best regards,
Ruzanna Setyan

This year from June 4 to 18 in the guest house "Vecmuiža", Liepupe parish, for the first time in "Youth With A Mission" history mini Discipleship Training School (MDTS) for people with reduced mobility took place; 9 students took part in it. This school that lasted for two weeks was a great challenge for the physical and mental endurance of the students, yet it became an excellent opportunity to experience God's strength in human weakness.

Lectures were read by speakers both from Latvia and abroad: Kaspars Ezeriņš, Kristīna Ēce, Marika Bērtule, pastors Agris Ginko and Oļegs Jermolajevs, Katie Leatherwood (USA), Helina Voogne (Estonia), and Clarita Agsagani (Philippines, Finland).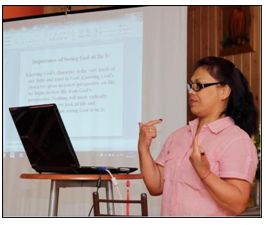 On the first evening the students were introduced to MDTS programme and YWAM ministry "Wings for Wheels". In further days such topics were eagerly and intensely learned as worshipping God, YWAM history in the world and Latvia, Holy Spirit, individual evangelism, Christian worldview, sin and meaning of the Jesus' cross, God's character, spiritual warfare, identity in Christ, etc. After Sunday afternoon service led by Ģ. Ašnevics, the pastor of Riga Vīlande Baptist church, the students had an evening off and gradually began to feel themselves at home in the study environment.
Each study day began with the morning exercises and intercession and continued with the lectures and other activities. In their leisure time the students actively made entries into their creatively made journal, by summarising what they have heard in lectures in order to remind themselves the most important insights and be able to grow under God's guidance. Three times throughout MDTS small groups took place, offering a heartfelt atmosphere for sharing various interesting topics and getting to know each other better. Every day the students had an opportunity for individual meetings with one of the school's leaders in order to discuss how they are doing, and so that the leader might assess the ability of the student to learn the study topics and fulfil the requirements of the school. Tea time with the speakers gave the students a chance to receive answers to their questions and share their impressions on what they had heard in classes. The students did not let the weariness take over and with great enthusiasm participated in various sports activities.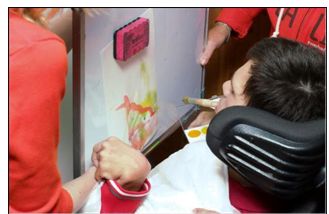 Practical application was a time when the students in groups prayed for the government of Latvia, refugees in Europe, churches and the persecuted church. One of the mornings started with the creative worship, and students worshipped God in a way each of them felt it, by expressing their worship with the help of paint
and brushes. The students were encouraged to practice one of the fruit of the Holy Spirit each day in order to grow and let the Holy Spirit form them!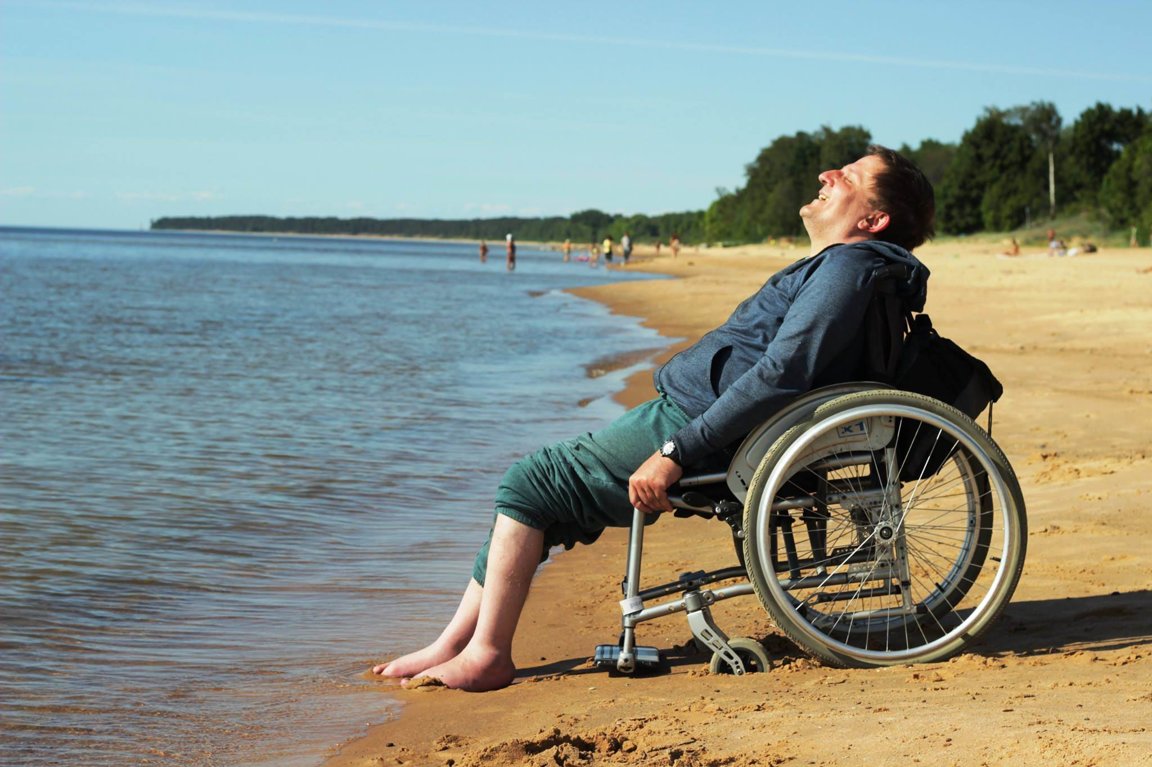 Unforgettable and exciting was the hike to the sea that was combined with the practical application of the knowledge. Students had a day of outreach as well, when we served at Valmiera Baptist Church. A few students shared their testimony for the first time and spoke in public. Some of them were very nervous, but it was a great experience and an opportunity to minister the church people because many were strengthened by the students' stories. It was a great joy!
MDTS ended with a Love Feast and testimonies about the insights gained during the studies. By summarising them, it may be concluded that for every student it had been a blessed experience that foundations for further life in Christ were laid or strengthened as they spent time with God. Practical knowledge received through MDTS lectures will let the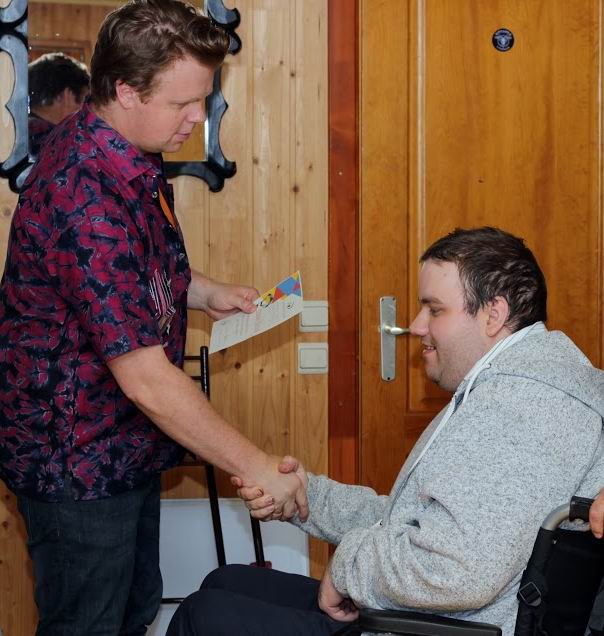 students acknowledge their spiritual enemies better and fight against them. The main task of the disciples of Christ is to reach other people and do it unobtrusively in order to create interest and desire to follow Jesus.
With the national anthem of Latvia began the graduation of 9 students; each of them received a certificate and two credit points of YWAM's University of the Nations. The first MDTS for people with reduced mobility has left its mark in history. Thank you to all who supported us both financially and in prayer!
May God bless you! Wings for Wheels team Youth With A Mission – Riga
More photos can be viewed here:


The presentation of Nadezda Kuzmina poetry book
"
Cвeт вoйдeт в твою душу"
In June 22, 2016, a presentation of Nadezda Kuzmina poetry book "Cвeт вoйдeт в твою душу" (Light Will Come into Your Soul) took place in National Library of Latvia. We did our best to memorize this special event in pictures. Nadezda was very pleased and satisfied to see that a deep dream of her heart had come true. The Wings for Wheels team helped her in the book publishing process. About 30 guests participated in the presentation, and the event took place in an unforced, friendly atmosphere. We thanked Nadezda for her book and encouraged her to write more poetry in future.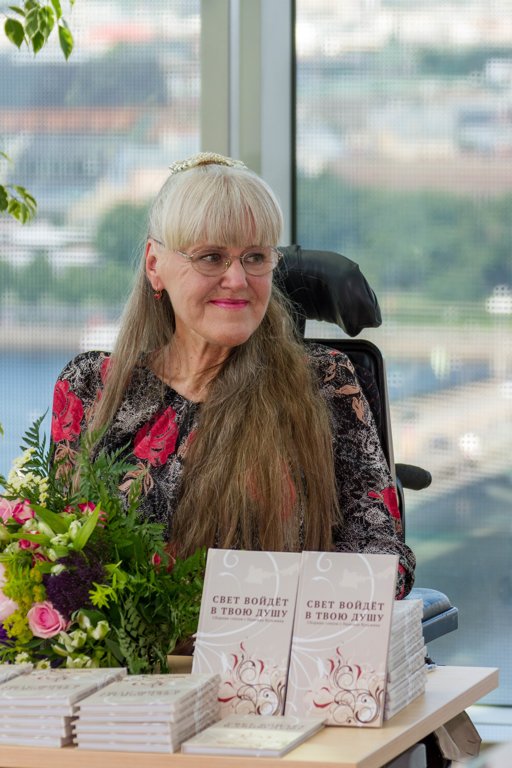 Nadezda's poetry is about faith and love. Her poetry collection (in Russian) is still available for purchase. Here are a few poems for you to get some insight.

МОГУЩЕСТВО ВСЕВЫШНЕГО
Наш Всевышний, неба Царь,
Господь Бог и государь!
Ты Творец всего земного,
Также неба голубого.
Солнце, тучи, облака,
Звёзды, месяц и луна –
Все они Твои творения
И достойны восхищения.
Воды Господу подвластны,
Бури, ураганы страстны
Мчатся и хотят снести
Всё, что встретят на пути.
Ох, могуч же Отче наш!
Он есть Бог всех нас и ваш.
Его Сын Иисус Христос,
Пострадал, грехи понёс.
Сын — посредник и Учитель,
Он помощник и Спаситель.
Так ищите же дорогу,
Чтоб Иисус привёл бы к Богу.
В жизни своей не грешите,
Праведным путём идите.
Бог всё видит и всё знает,
Когда просишь, помогает,
Только искренность вложите
И от всей души просите.
26.01.2010г.
БЛАГОДАРНОЕ СЕРДЦЕ
Благодарность приносите
За все Господние дела,
Всем сердцем Господа любите,
Столь дивны Бога чудеса!
Пусть ваше сердце не скупится
Сказать спасибо лишний раз.
Возможно, кто-то удивится
Услышать слово это враз.
Благодарность изменяет
В людях отношения,
Добротою наполняет
Взаимоотношения.
В благодарности есть сила,
Свет и слёзы, также радость.
Доброе слово в вас чтобы жило,
Лечение словом Богу во сладость.
Он руку Cвою простирает над вами
И совершает в вас изменения.
Господь удивляет людей делами,
Сердцем воздайте Ему восхваления.
04.08.2010г.
НАДО ЖИТЬ, ПОСТОЯННО ЛЮБЯ.
Почему так бывает часто:
Пока живы, не бережём?
Люди сами того не знают,
Оставляют зачем на потом
И слова, и любовь недосказанные,
И обилие нежных чувств?
И ещё подчеркнуть я обязана,
Что нельзя позволять гнева буйств.
Потому, что потом слишком поздно
И вернуть ничего нельзя,
Подведёшь ты итоги грозно:
Надо жить постоянно любя,
Проявлять к своим близким внимание
И дарить им заботу, любовь.
Безусловно, нужны дарование
И желанье добро творить вновь.
Вы внимательно строчки прочтите,
Загляните немного вперёд.
Тех, кто дорог, живых берегите,
Время всем умирать придёт.
Грех на душу свою не берите
И пример покажите другим,
Что вы любите и дорожите
Отношением тёплым к ним.
08.02.2009 г.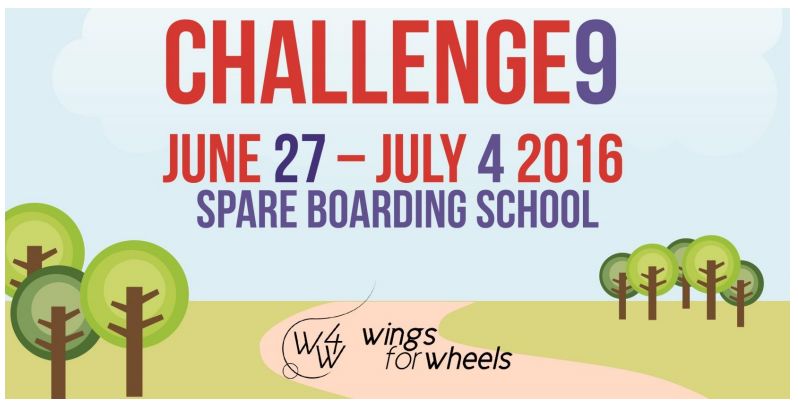 The 9th annual Wings for Wheels summer camp Challenge took place in Spāre boarding school from June 27th to July 4th. With the 20 participants, W4W team, assistants and other helpers, there were nearly 70 people from seven different countries and four different continents! The week spent together offered challenges as well as joy and bright memories.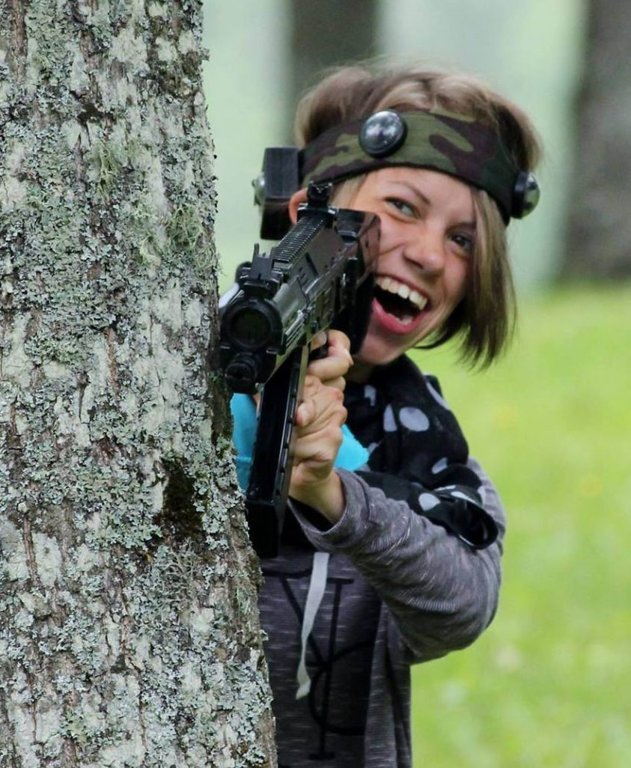 Every day started with worship, devotion and morning exercises. They were followed by lectures on relevant, thought-provoking topics: finding the courage to be yourself; being a man after God's own heart; being a real Christian and probably the most intriguing title in the schedule – "Can a Christian watch soap operas?" New skills could be learned both in art and video workshops and during fun sports games. Professional physiotherapists as well as a hairdresser offered their services to the participants. A great blessing was the opportunity to get a custom-made orthosis or prosthesis for free, with no more paperwork than signing up at the timetable.
Evenings were a time to relax while travelling to Hong Kong through photos and stories or listening to a concert given by a visiting soft-rock band. At the talent show, we got to know each other better by listening to the participants' presentations about what brings them joy.
The Extreme Day on Friday surprised us with a laser gun war fought on the bumpy terrain around the schoolhouse. However, the tension didn't end with the game, as in the evening we were struck by a thunderstorm merely an hour before we had planned to start a bonfire. Just at the right time, though, the sky started to clear and soon we could enjoy barbeque and testimonies about God's faithfulness in the warm evening sun.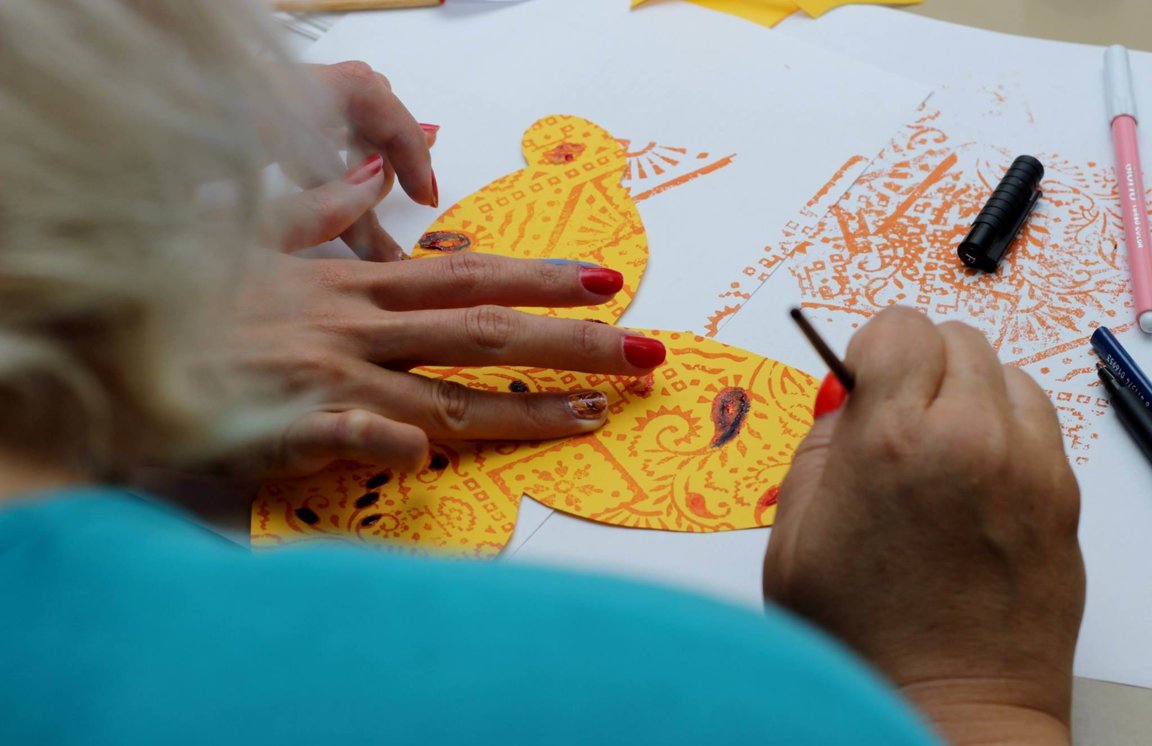 The camp lived up to its name and gave plenty of chances to surprise oneself to everyone involved. Orienteering and sports games on sandy, grassy or rocky ground showed the participants that their physical abilities might be beyond what they've thought them to be. But even more challenges were posed to the soul and the spirit than to the body. For the assistants, the trial was being someone else's hands and feet, while for the participants it was (in many cases) entrusting themselves to a stranger's care. The team task of putting together a video journal of the camp also demanded good communication and creativity. For some, the most testing part was speaking in front of the whole camp at the talent night – or even acknowledging that they have a talent to speak about... Those who have taken part in earlier camps took on new challenges by leading morning devotions and helping the team with sports games. At the closing love feast, Kaspars presented the greatest challenge of all history, given to all mankind: to believe that Jesus Christ is the truth, the life and the way to God. On that night, two people accepted the invitation.
Challenge 9 was a wonderful illustration of the apostle Paul's words in 1 Corinthians 12:27: "Now you are the body of Christ, and each one of you is a part of it." With our different languages, ages, physical and mental abilities, skills and characters, we made up a tiny model of Christ's body in its amazing diversity, each one of us reflecting a glimpse of God Himself. There were no separation lines between "typical" and "disabled" people, Christians or non-Christians, Latvians and foreigners in terms of being involved and respected. Participants, assistants and organisers all had different roles, but in order for the camp to succeed, we needed each other like the parts of a body. And by God's grace the week became a time to remember with gratitude and joy.

Blessings,
Wings for Wheels
YWAM Riga
Participants' video journals:
Creativity event in
Riga Pentecostal church "Hope" (Nr. 3)

On 10 December 2015, in Riga Pentecostal church "Hope" took place the second creative afternoon organized by Wings for Wheels. It offered an opportunity to listen to poetry reading performed by its author Nadja Kuzmina, and to look at paintings of Ailita Kuka. Musical accompaniment was provided by Ilze Gagainis (violin), Kristina Žogota (soprano), and Ilze Jaunzeme (piano).
Organization's Youth with a Mission-Riga ministry Wings for Wheels in collaboration with Riga Pentecostal church "Hope".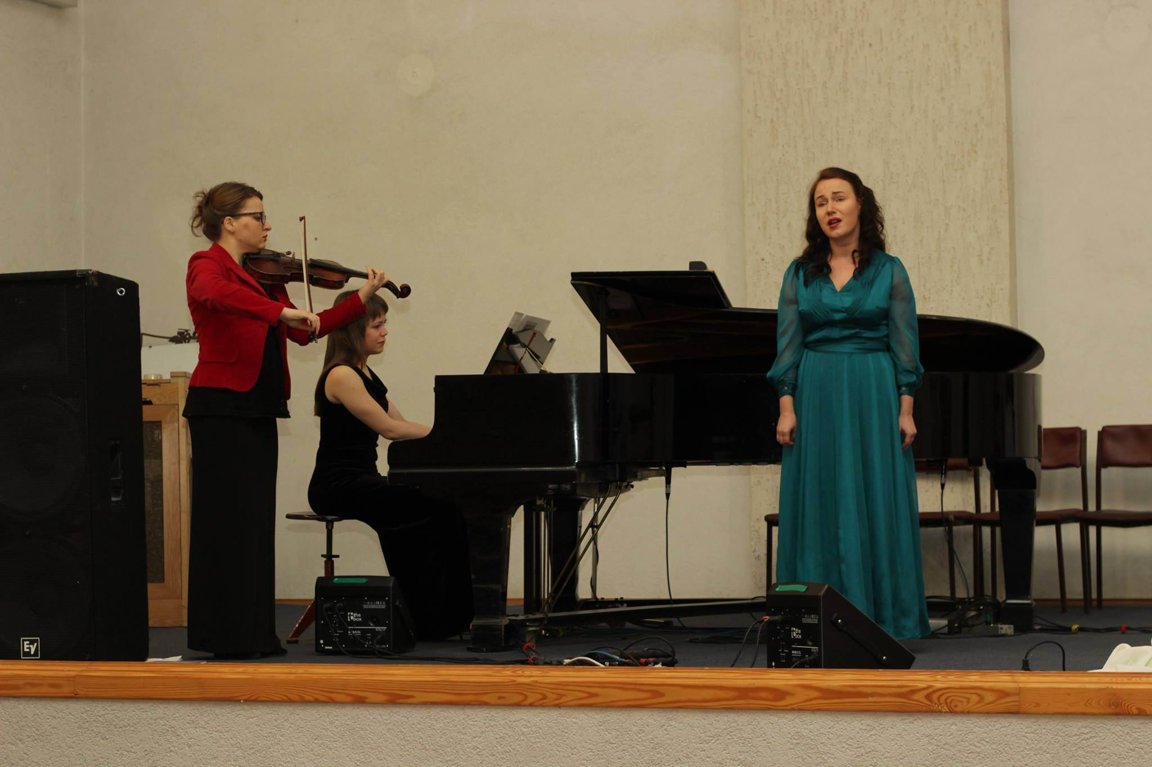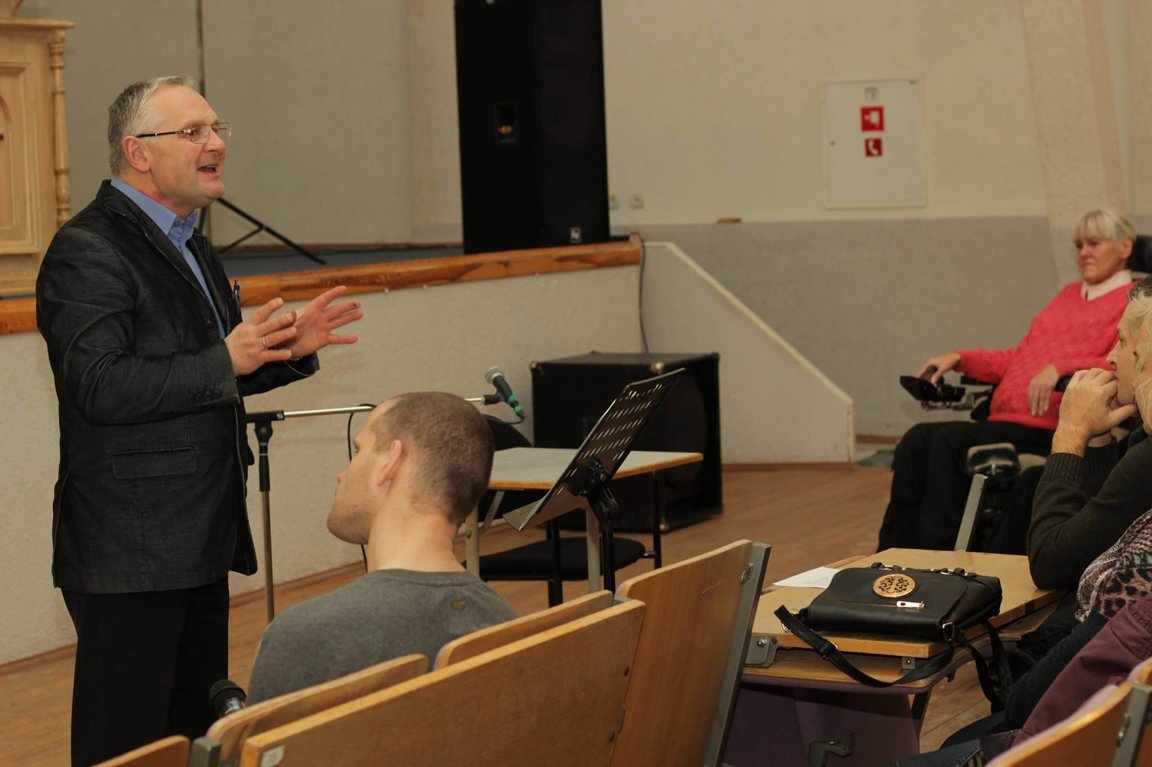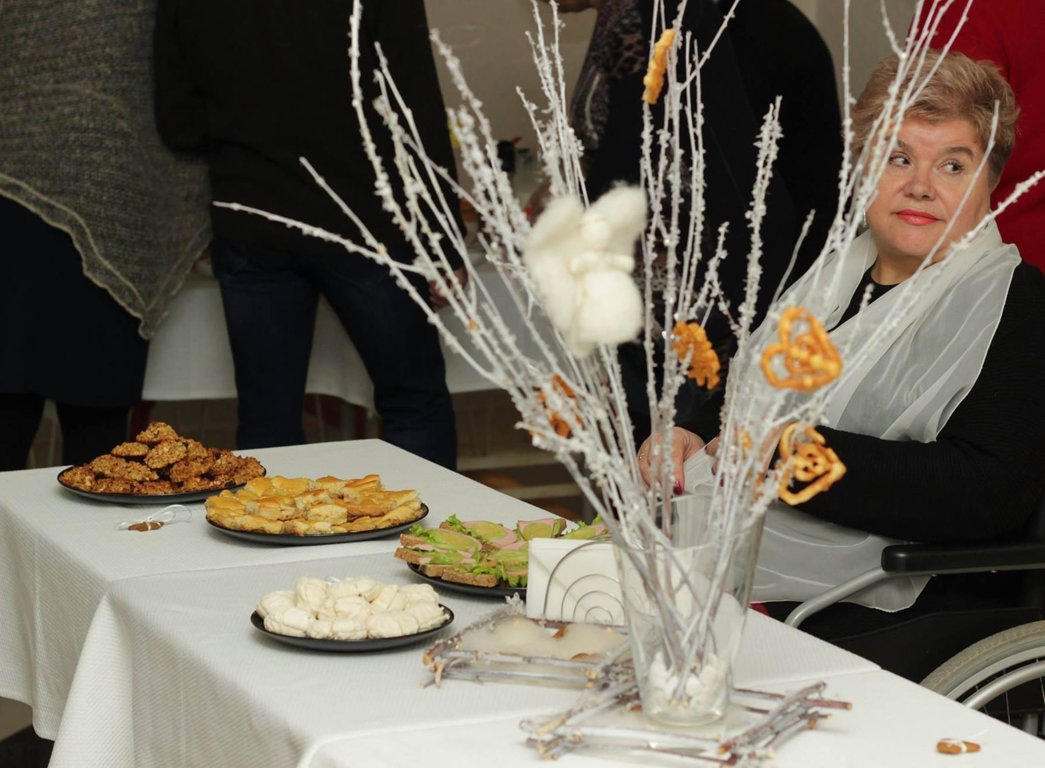 The creativity event run by Wings for Wheels in Jelgava went very well. We were warmly welcomed, and time passed unnoticed as the attendants listened to poetry reading, looked at paintings and chatted in a friendly and relaxed atmosphere. Nevertheless, the gratest joy for us, of course, was to see that a woman received Jesus Christ as her Lord and Savour. Thanks be to God!
30.11.2015.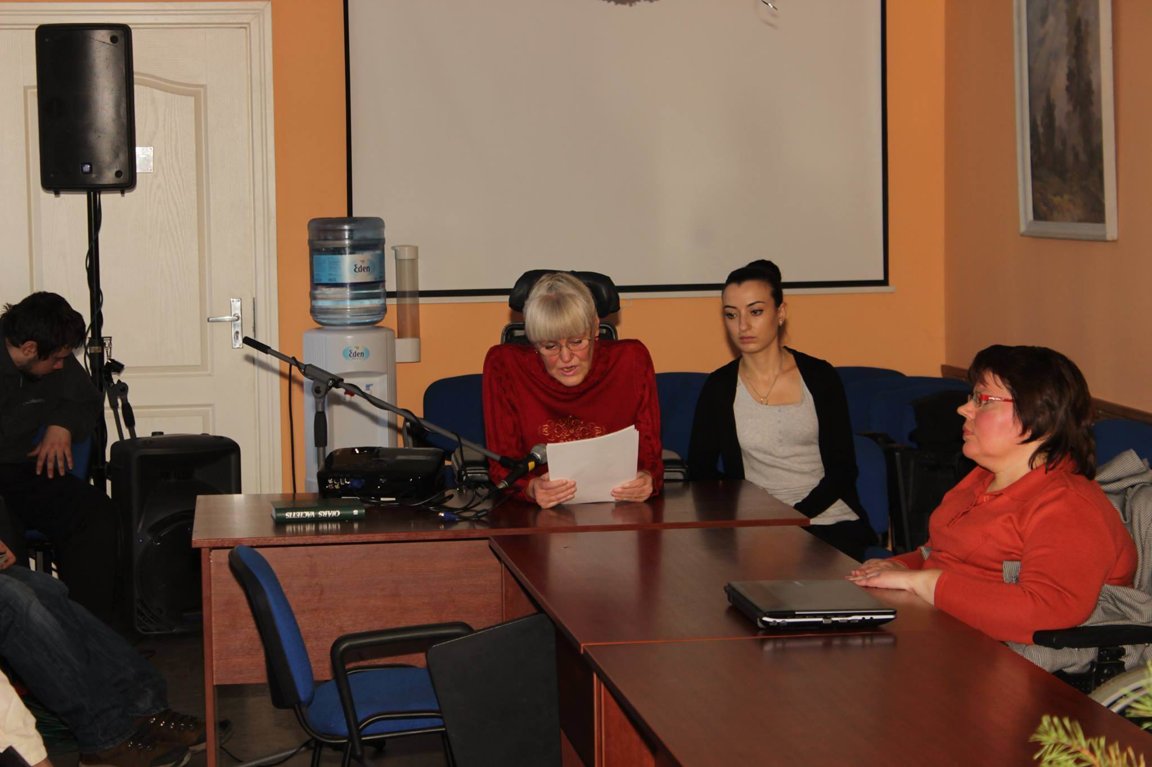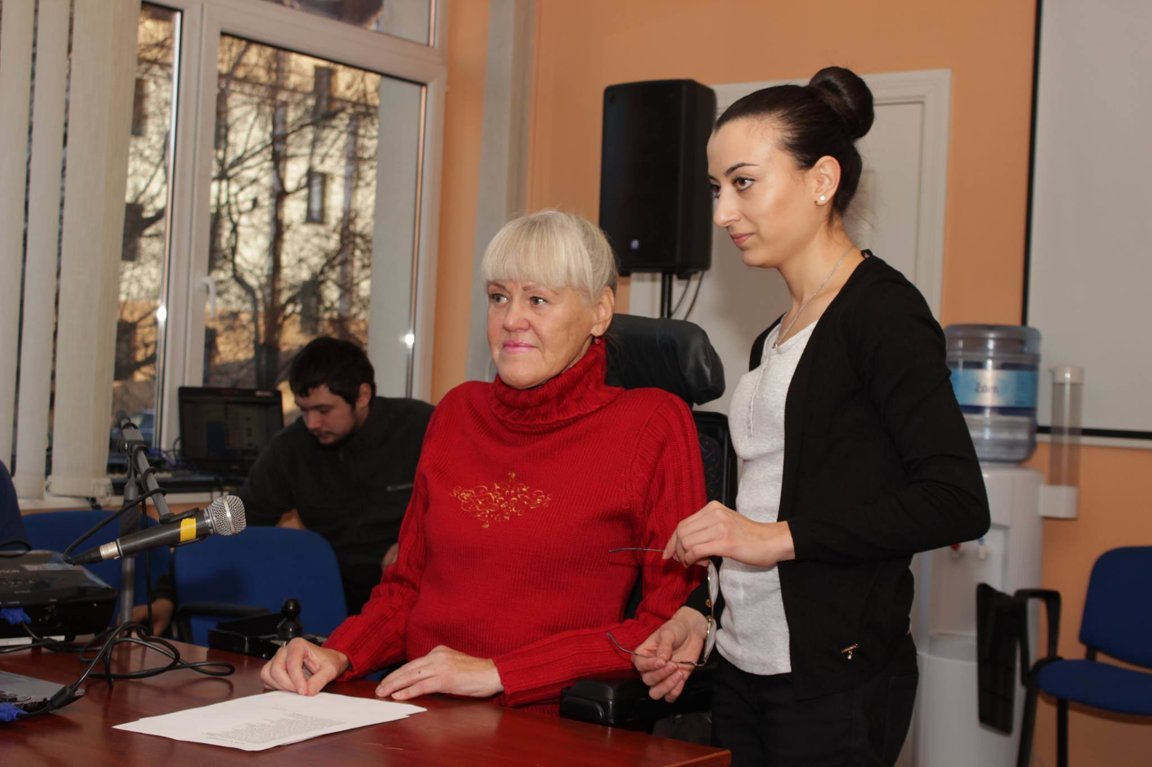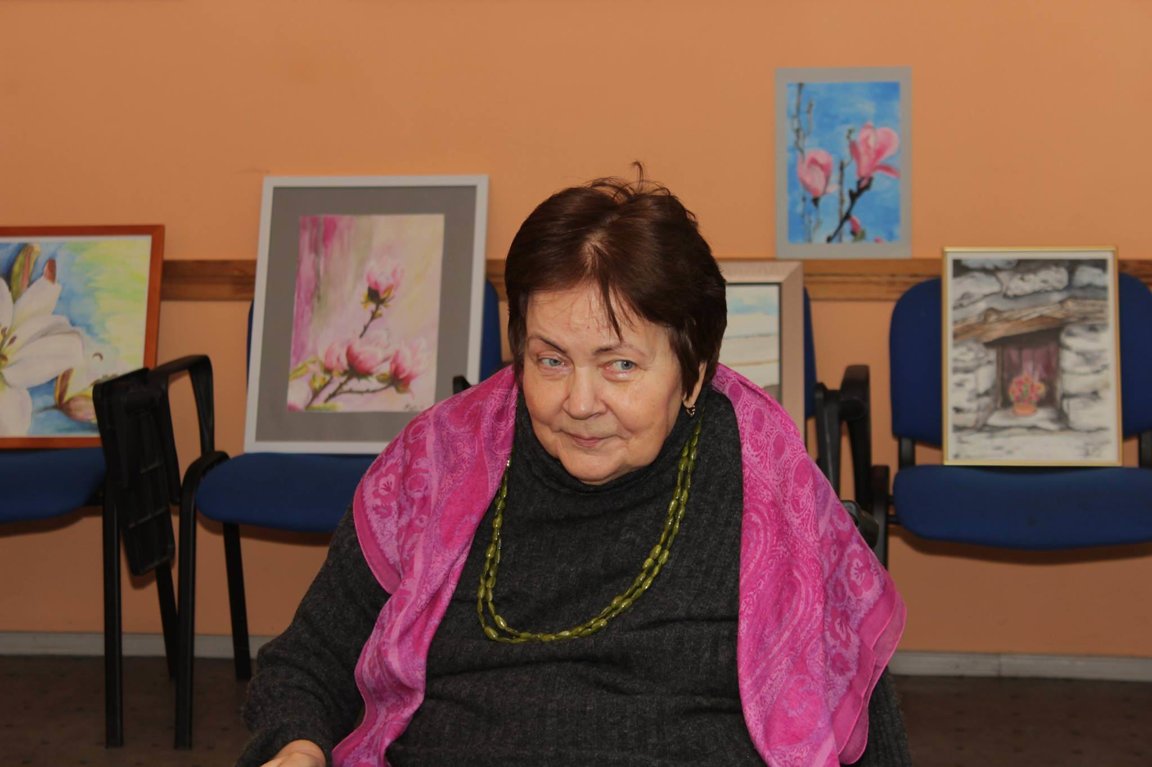 Wings for Wheels experience in Africa (Nr. 3)

A confort and faith to people with disabilities in Togo comes true
My name is Mensa Agbeme Kodzo; from Togo, West Africa. Is there any God of love where people are suffering from serious disabilities and begging by road sides? This was the beginning of my reflexion before going to Europe and attend WINGS FOR WHEELS program in Latvia. I realise that yes there is surely a God of love but also a wicked world flooding people with serious disabilities and making them like hopeless.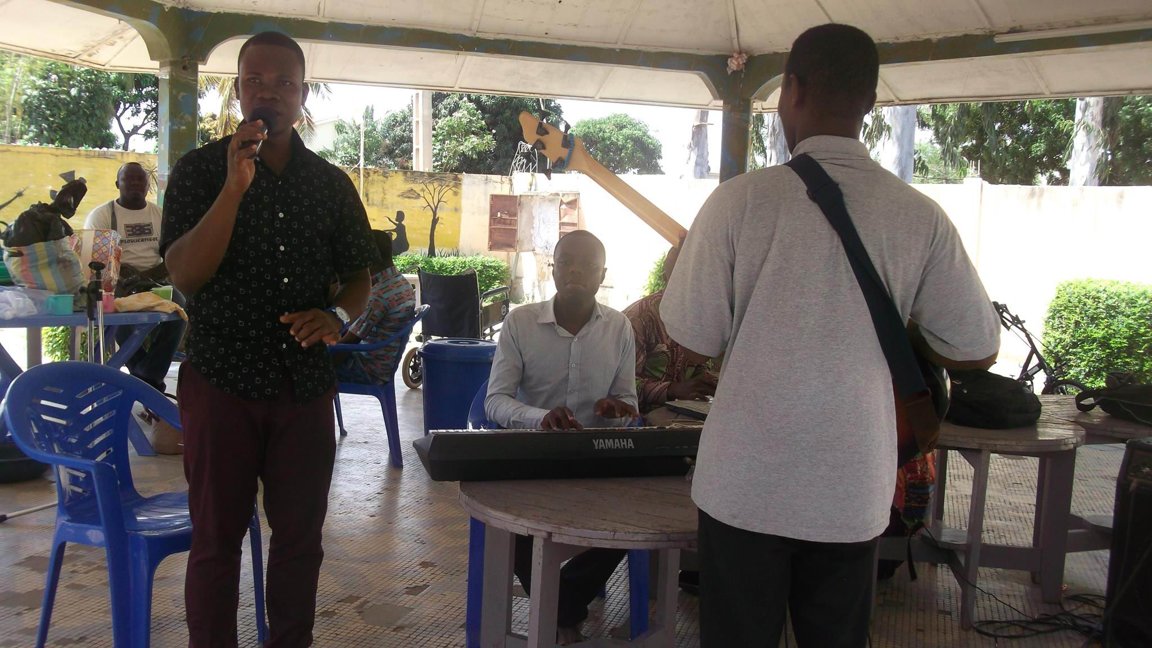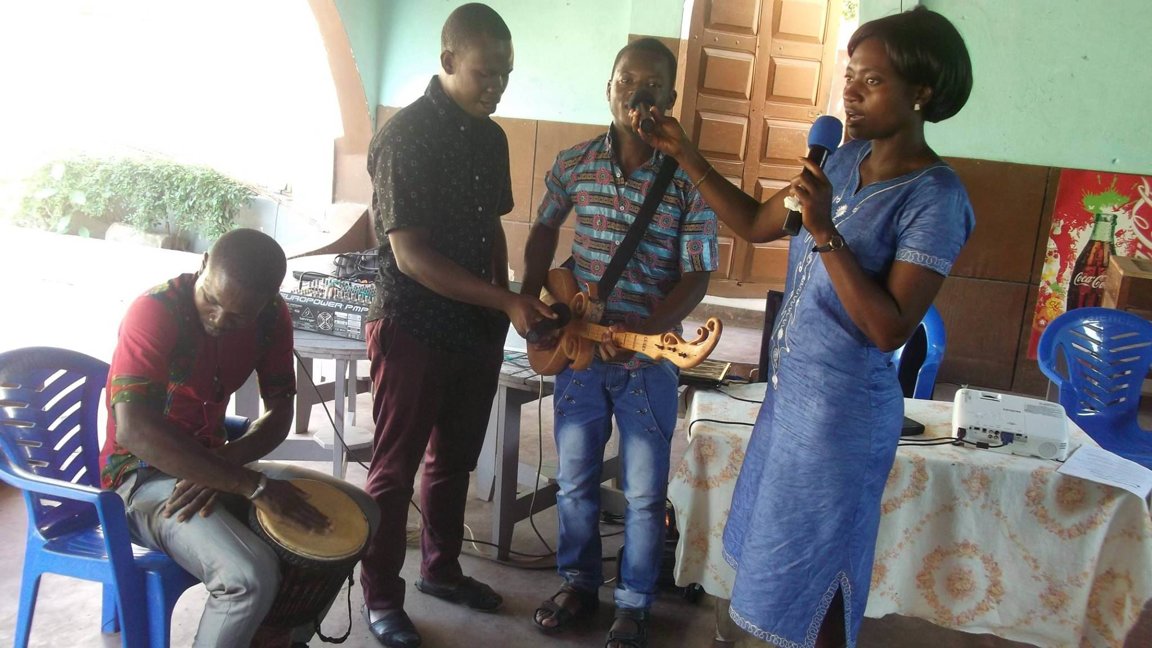 My whole journey from Togo to Latvia was full of signs and wonders; and this pushed me to come back to Togo to hold a program of Wings for Wheels (W4W) Togo in order to bring hope, restoration and life to people with disabilities through many challengings teaching topics, sport exercises and prayer with intercession for people with disabilities; in order to show them that it is possible. The love of God for we human beings is so great. The program was held in October 2015 with 104 participants.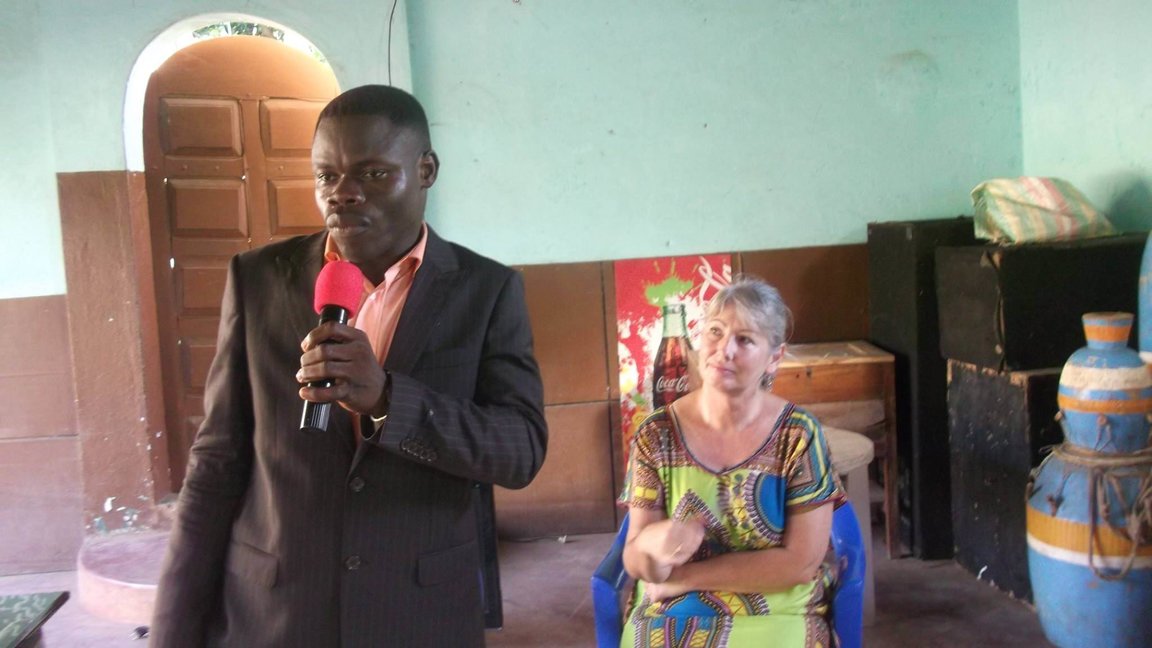 What amazed me the most is that, the people with disabilities at the end said that they wanted to cook the food by themselves and the assistants will just serve them; just to show that they are able to do things more than what people can even think. About me Mensa, I faced many challenges but I am happy that my heart desire which is to bring a confort and faith to people with disabilities in Togo comes true. I thank God. Amen!!!

Sincerelly Yours,

Mensa Agbeme Kodzo.

The first Challenge camp for people with physical disabilities in Armenia took place
on August 26 – 29, 2015. (Nr. 2)

I think this was the first event in Armenia, gathering people with disability and providing them an opportunity to spend time in an interesting and unusual way. Even more so, according to the title of the camp, it was an event that challenged its participants to dare and do something new and extraordinary.
"Challenge" gave an opportunity to think about the meaning of life; to understand that you may be equal with others regardless of your situation; and, most importantly, to reach new goals in your life, despite the difficulties.
I was very happy for the opportunity to participate in organising this camp, to join in its events and to make new friends. I hope that this was the first step of the nation of Armenia in this area; a step towards something new and great.
I rejoice also that Wings for Wheels team became an example and source of inspiration in helping this camp come to pass.
15 participants, assistants and organisers participated in this camp.
Each day began with
morning exercise and reading from the Word of God.
Each participant had an
opportunity to receive the services of physiotherapist. Every day there were classes with a priest, and discussions regarding the people with disability in Armenia and their problems. We also took part in games, swam in a pool, and set out on adventure of extreme day.
We also
took a trip to Uzbekistan.
As the camp started, many had a question: "What should we expect? How will it be?"
Orienteering and games
Workshop
Newspaper by the camp participants
Interview
See, how people in wheelchairs were helped along the mountainous Armenian roads, thus halting all traffic and surprising the surrounding inhabitants of the whole town.
Extreme day:
fear of height was dealt with and the beauty of the surrounding environment enjoyed
I eagerly await the continuation of this!
Best regards,
Ruzanna Setyan
Wings for Wheels
YWAM Riga